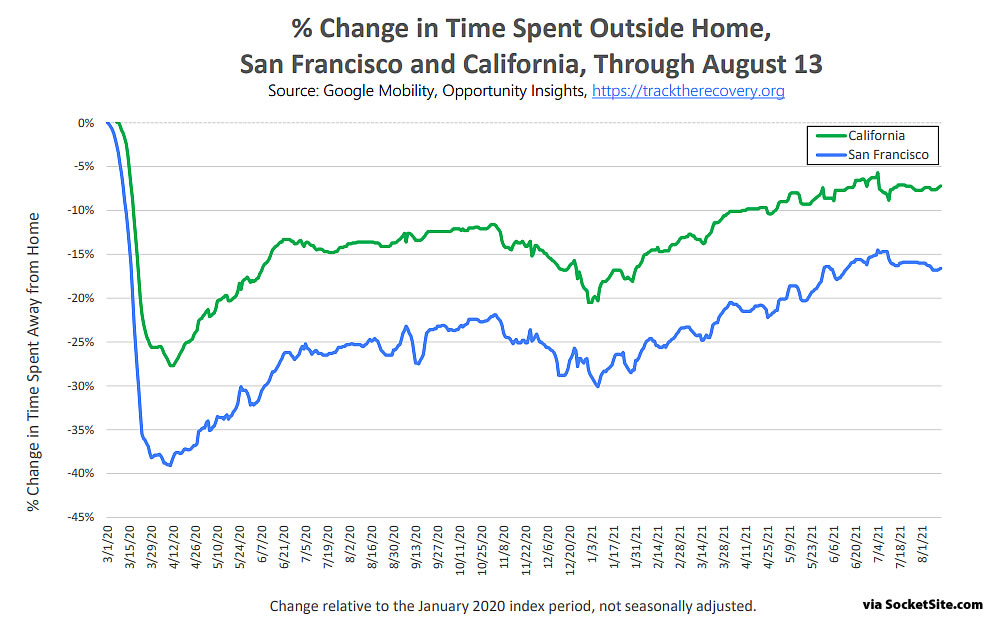 To quote a new report from San Francisco's Office of the Controller and Economic Analysis, "the emergence of the Delta variant has stalled aspects of the city's economic recovery," with a pullback in the amount of time residents have spent outside their homes; another dip in office attendance; and a downturn in small business sentiment and new business registrations, which were half their pre-COVID average last month.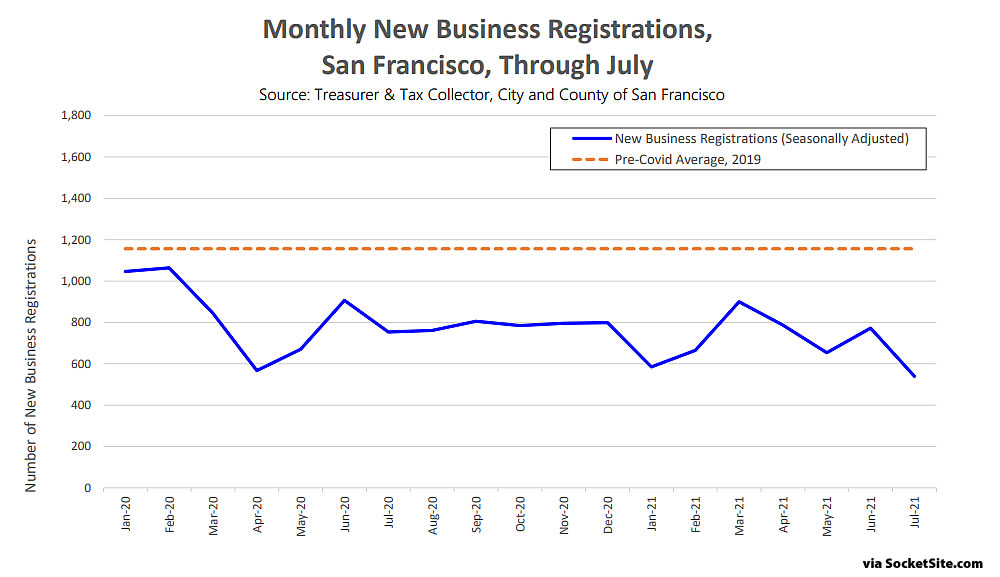 While the average moving speed on local freeways during the evening commute hours has inched back up, it's still below pre-Covid levels, driven by a reduction in the use of public transportation versus underlying job growth.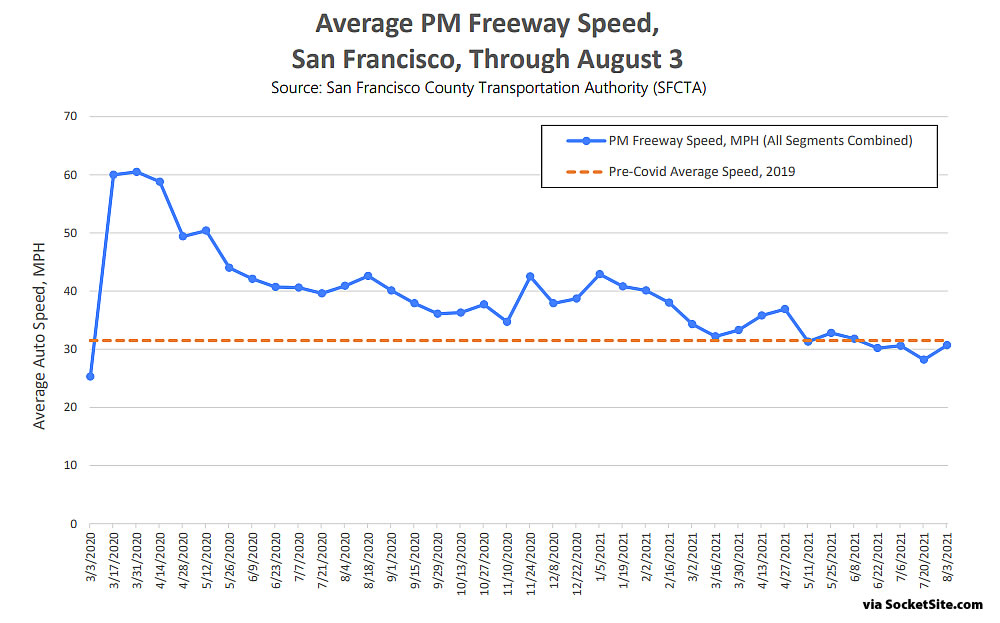 And as we outlined last week, while the weighted average asking rent for an apartment in the city has ticked up, the implied vacancy rate in the city has actually ticked up, not down, over the past few weeks, reversing a six-month decline in inventory levels. We'll keep you posted and plugged-in.