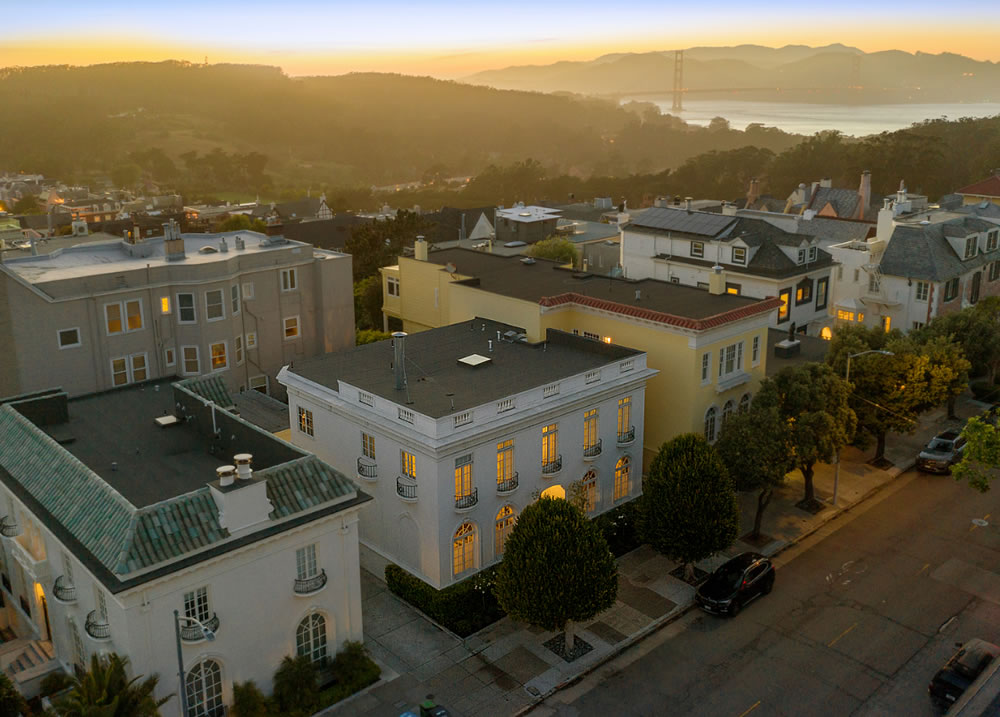 Extensively remodeled in 2015, the Presidio Heights home at 145 Presidio Avenue was listed for $7.495 million in April 2019 and sold for $7.2 million that June.
While maintaining a formal dining room, living room and family room, the stately home is now outfitted with an airy chef's kitchen with a built-in breakfast nook and direct access to the landscaped rear yard and gated driveway/garage, with four en-suite bedrooms above and a lower level entertainment room below.
And having returned to the market listed for $7.495 million last month, a sale at which would have represented total appreciation of 4.1 percent over the past two years, the resale of 145 Presidio Avenue has just closed escrow with a contract price of $8.0 million, representing total appreciation of 11.1 percent since the second quarter of 2019 for the above-average home on an apples-to-apples basis.
The index for Bay Area ("San Francisco") single-family home values was up 14.0 percent over the same period of time.