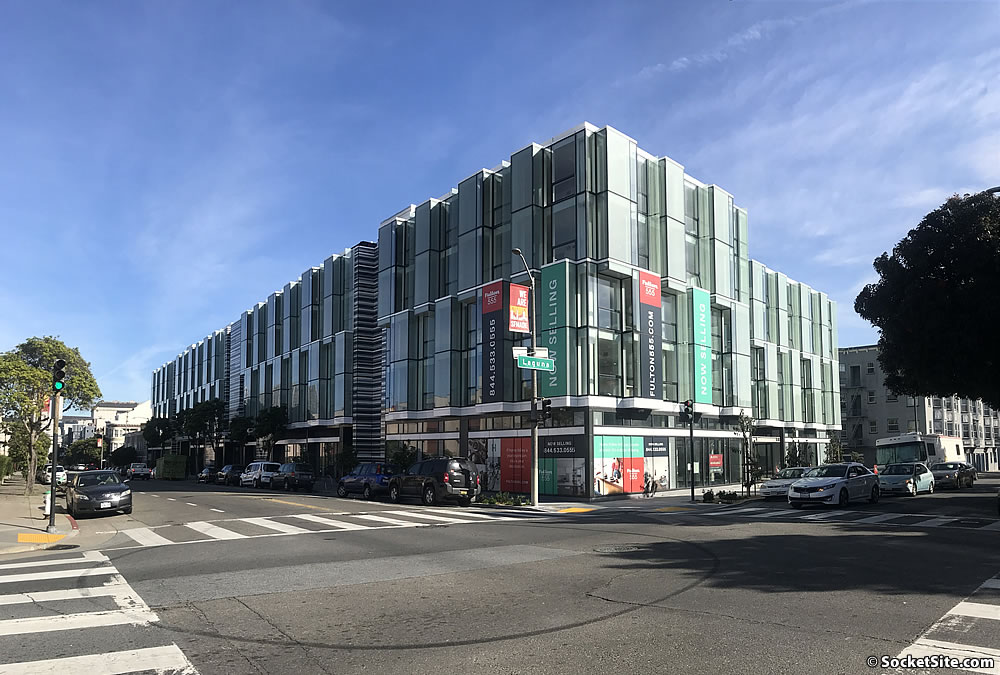 Following a major false start by Portland-based New Seasons Market, which was aiming to open in 2018, Trader Joe's has now formally submitted their application to build-out and operate the roughly 17,000-square-foot ground floor grocery store space at 555 Fulton Street in Hayes Valley.
If approved by the City, the build-out should take around 14 weeks to complete. But TJ's isn't expecting to have secured all necessary approvals and permits for the build-out until mid-2022 at the earliest, for a grand opening in "2022 or 2023."
And yes, the original approvals, permitting and development of 555 Fulton have been at the center of a widening criminal investigation into San Francisco's former Director of Public Works, Mohammed Nuru, and the former Director of San Francisco's Department of Building Inspection (DBI), Tom Hui.
We'll keep you posted and plugged-in.