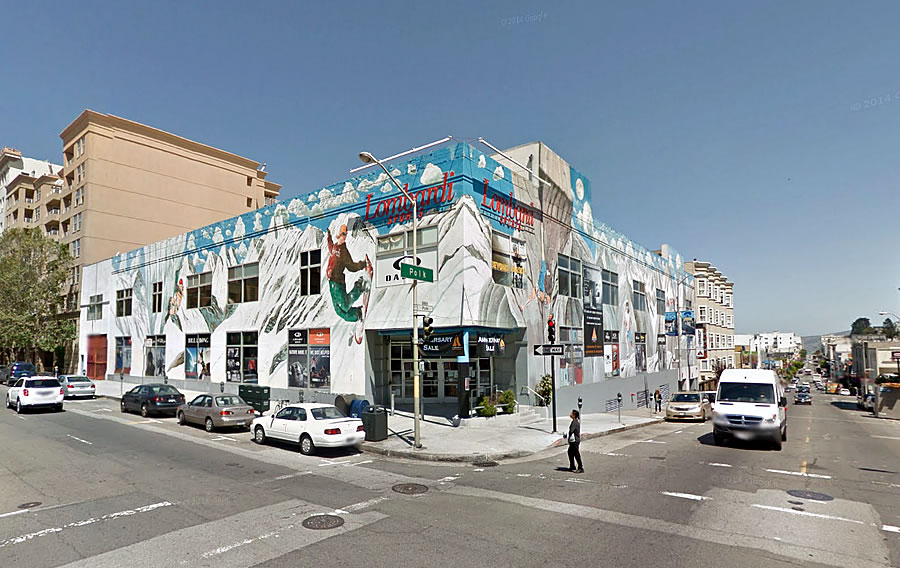 Despite having been redesigned to incorporate eight new apartments into their plans, the proposed redevelopment of the shuttered Lombardi Sports building at 1600 Jackson Street, at the corner of Polk, into San Francisco's first Whole Foods Market 365 is slated to be formally disapproved this week.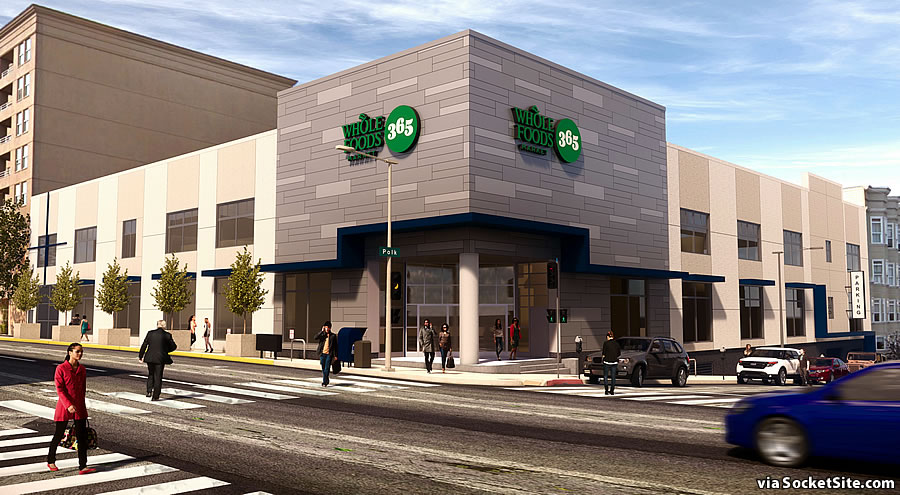 From the Planning Department's revised recommendation for the project, which it had previously supported, and the Planning Commission's draft motion which it has already noticed its intent to adopt:
"The Department finds that the Project is, on balance, inconsistent with the Objectives and Policies of the General Plan. Although the project would add a daily needs-serving retail use (grocery store) at the subject property, the Project only proposes the addition of eight dwelling units and does not maximize the allowable residential density of the subject property in a time when San Francisco is facing a severe housing shortage.

Moreover, the introduction of a Formula Retail Use (d.b.a. "365 by Whole Foods") with the Polk Street NCD may result in a negative impact on existing retailers within the vicinity, reducing business for existing, non-Formula Retail merchants selling, comparable goods and services.

The Department does not find the project to be necessary, desirable, and compatible with the surrounding neighborhood, and finds that it may be potentially detrimental to persons or adjacent properties in the vicinity."
As we first reported back in 2014 when Lombardi Sports was shuttered, the corner site is zoned for development up to 65 feet in height.
And while the Department has received over 200 letters in support of the project from residents in the neighborhood, it has also tallied 76 letters of opposition, including from the Cathedral Hill Neighbors Association; Chinatown Community Development Center; Lower Polk Neighbors, Middle Polk Neighborhood Association; North Beach Business Association; Pacific Avenue Neighborhood Association; San Francisco Council of District Merchants Associations; Sierra Club; Telegraph Hill Dwellers; and the Van Ness Corridor Neighborhoods Council.