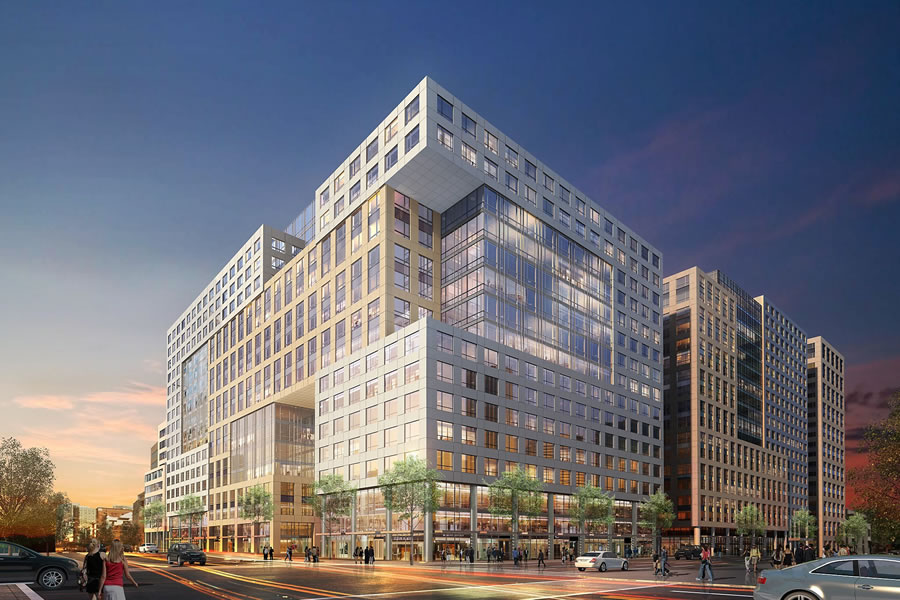 Slated to open at Market and Eighth circa 2021, in the base of the fourth and final phase of the massive Trinity Place development, the majority of the proposed 46,000-square-foot Whole Foods Market will be below ground, accessed via a grand entry fronting Market Street.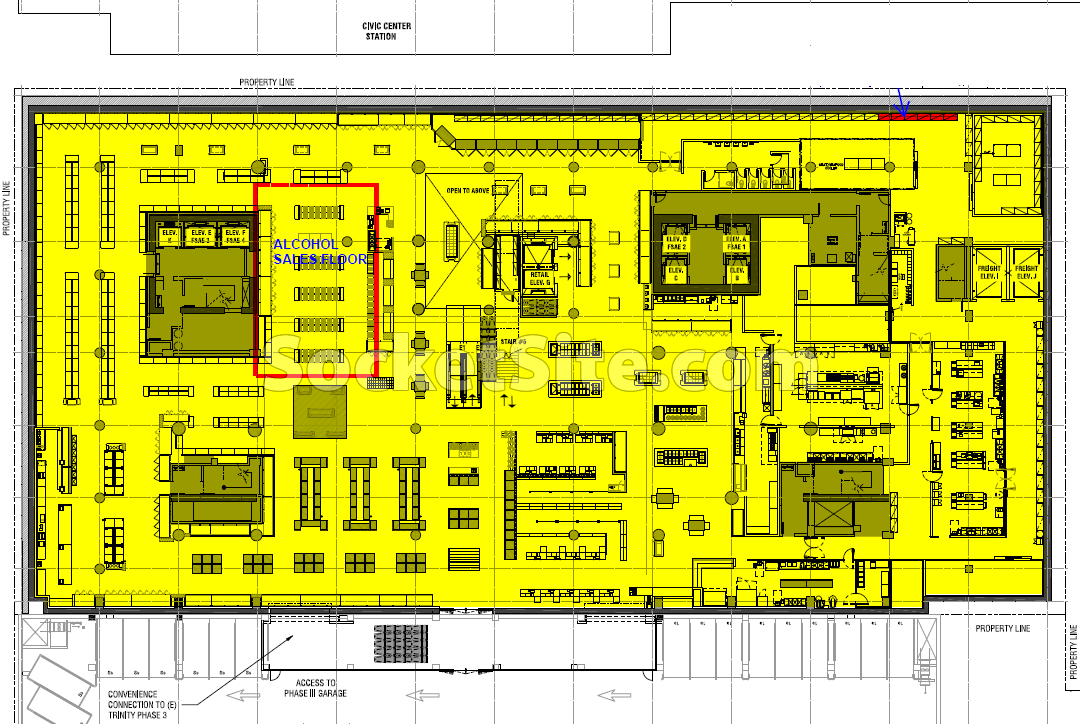 But above the market, on the corner of Eighth, a roughly 9,000-square-foot ground floor space is to be configured as a Whole Foods restaurant space with seating for 275 people. And while not specifically labeled in the plans, it would appear as though they're planning to incorporate an Amazon Go, or at least Amazon's "grab and go" technology, as well (note the gates we've highlighted below).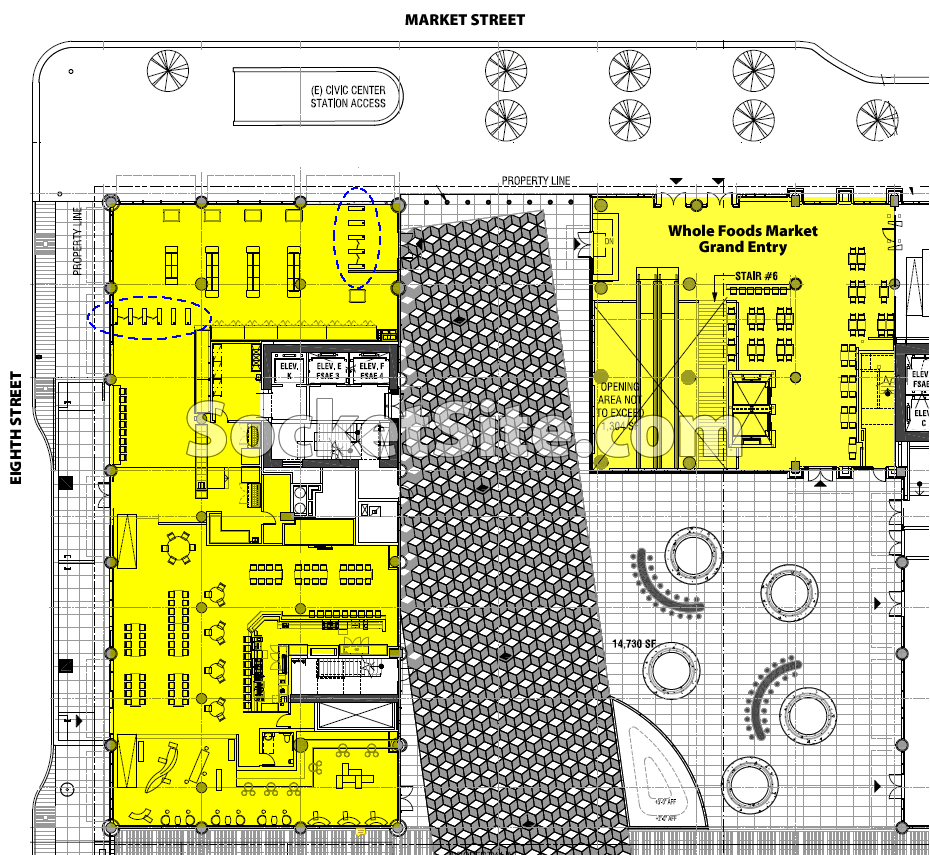 And if approved, Whole Foods is proposing the market will be open from 6 am to 12 am (midnight), seven days a week.