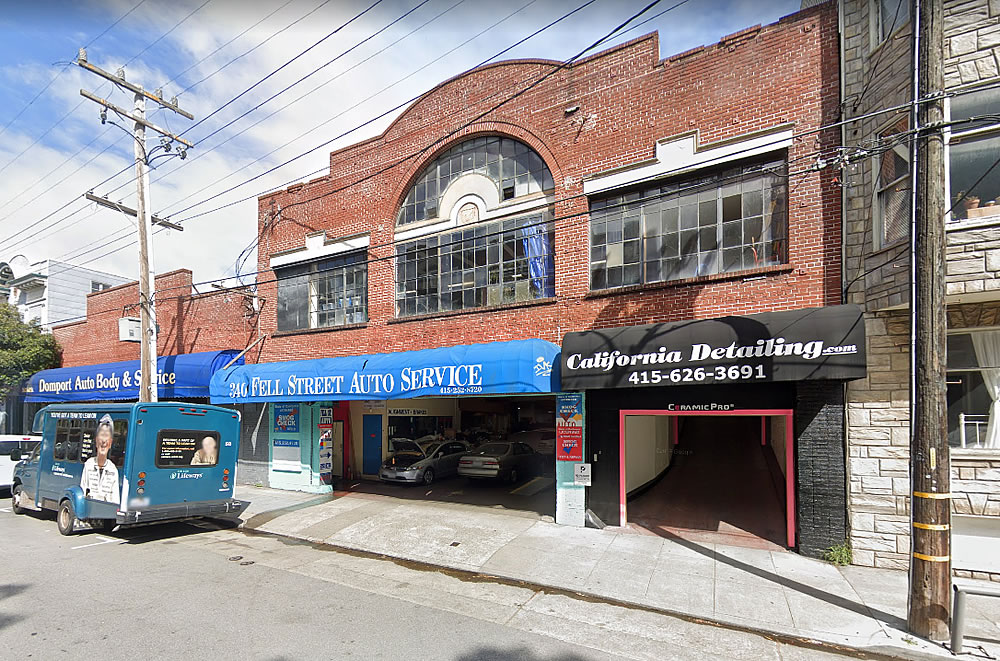 Plans to empty and renovate the two brick-fronted garage buildings at 340 and 362 Fell Street, which are currently home to California Detailing, Fell Street Auto Service and Domport Auto Body, are in the works.
And as envisioned, Rivian Automotive, the makers of an all-electric pickup truck (which is slated to beat Tesla's Cybertruck to market) and SUV would then take over the combined 19,457 square feet of space, 5,162 square feet of which would become a sales office and the remainder a repair and service facility for the brand.
We'll keep you posted and…plugged-in.
UPDATE (2/23): The proposed flagship facility, as rendered by MBH Architecture: