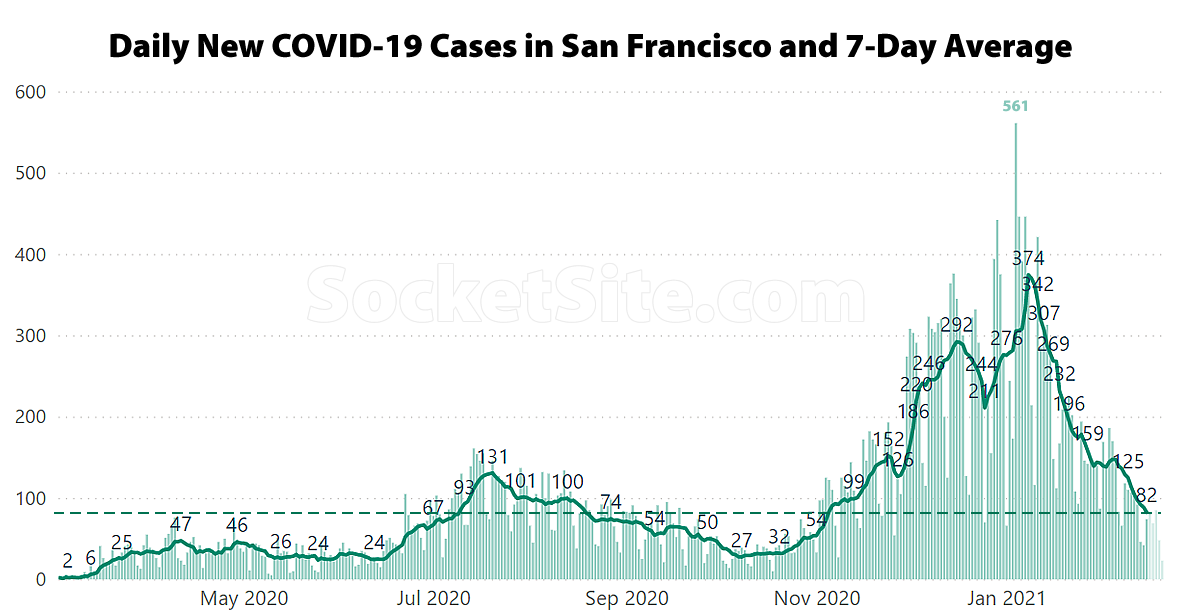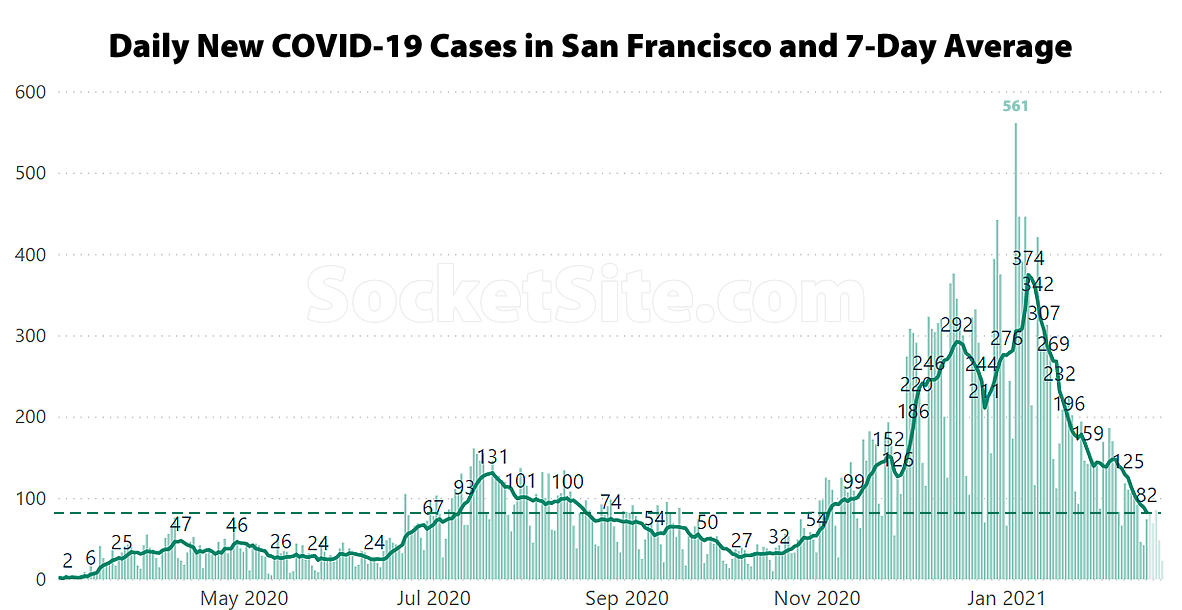 With the 7-day average number of daily new COVID-19 cases diagnosed in San Francisco having dropped to 82, which is the lowest 7-day average in over 3 months and nearly 40 percent below the first peak back in July, the city's adjusted case rate, which takes into account testing rates, has dropped to 5.2 cases per 100,000 residents per day, which qualifies San Francisco to move to a less restrictive "Red" tier of risk per the State's Blueprint for a Safer Economy, as we projected last week.
And if the adjusted case rate in San Francisco doesn't spike over the next week, indoor dining could then resume, and gyms, museums and other indoor attractions could reopen, albeit all at reduced capacities.
That being said, keep in mind that there are still around 100 local hospital beds occupied by COVID-19 patients and at least 30 people in a local ICU.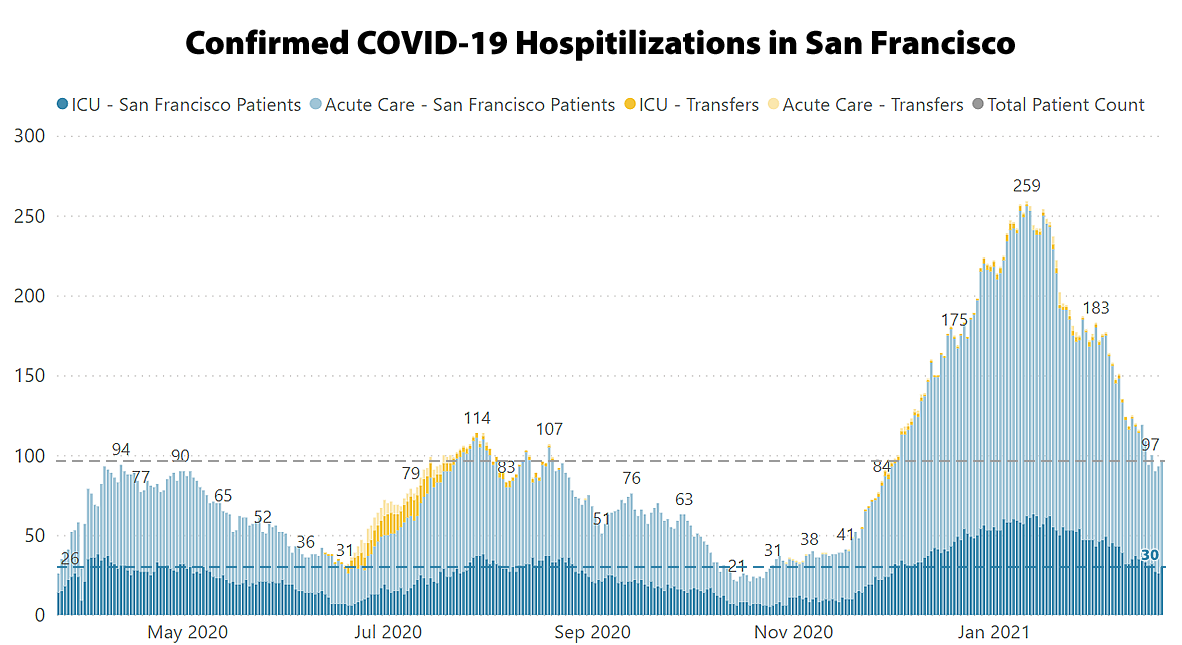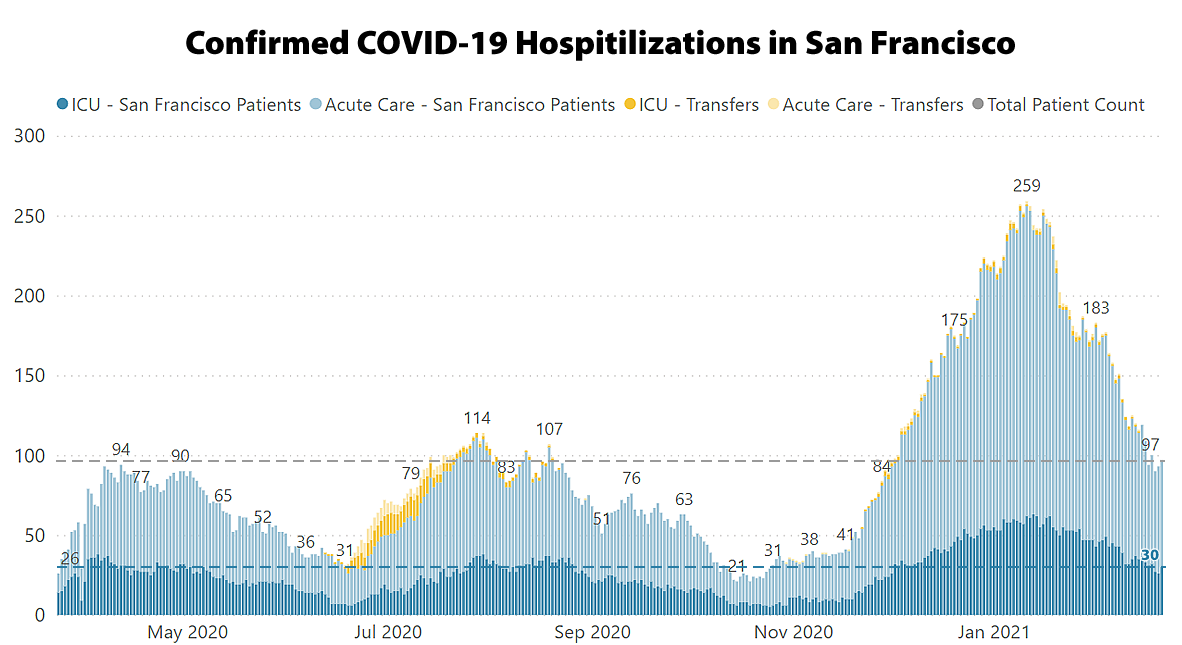 And as such, please keep the masks up and transmission down.
UPDATE (2/24): With San Francisco poised for a move into the "Red" next week, the local Health Order which required a 10-day quarantine for people that traveled outside of the Bay Area has been rescinded.  And as such, hotel and short-term rental stays of under 10 days for non-Bay Area residents are now allowed to be booked.  That being said, "all people living in or moving or travelling to San Francisco are strongly urged to follow the State of California's Travel Advisory, including refraining from non-essential travel of more than 120 miles from their home or other place of residence and self-quarantining for 10 days after arriving in or returning to San Francisco from other states or countries."