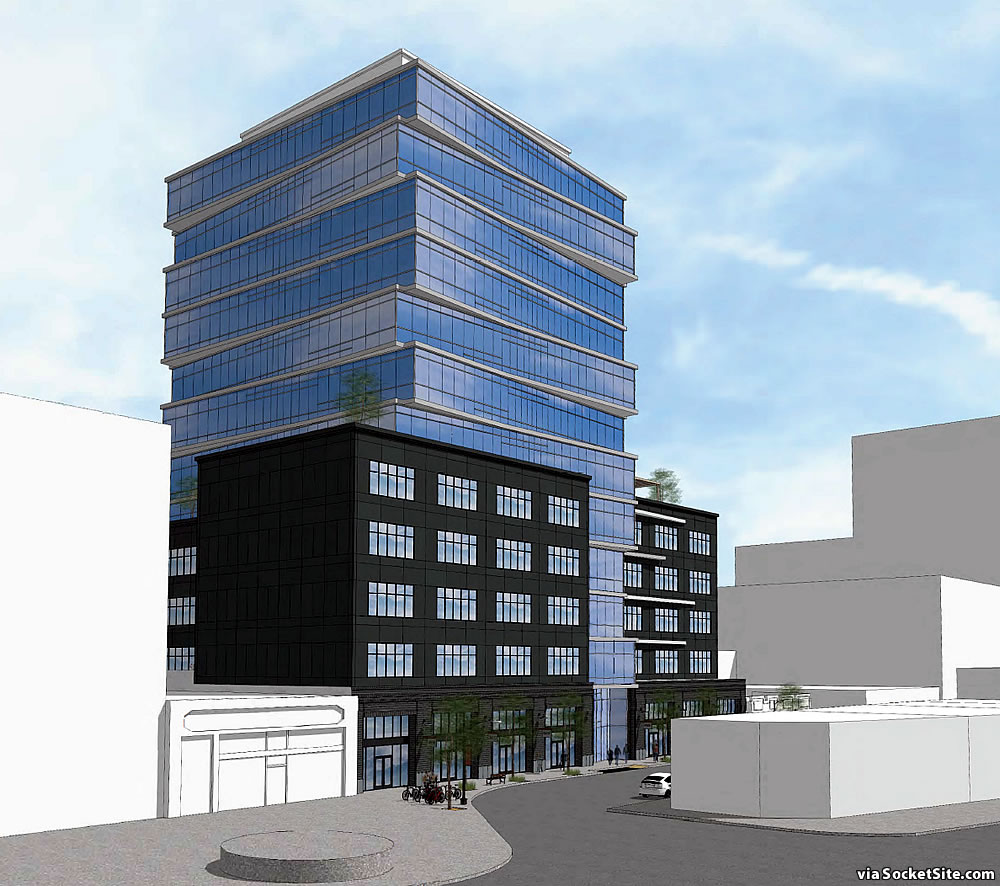 The refined plans for a modern 12-story building to rise up 191 feet in height between 24th and 26th Street on Oakland's Auto Row, adjacent to the Oakland M&N building (Mua), have been unanimously approved by the City.
As designed by Flynn Architecture for the Signature Development Group, the development would yield two distinct building masses, with a stepped, 12-story glass tower rising above, and through, a five-story base element, rising across the three parcels upon which the the Avis/Kia, Alpha Electronics and Minuteman Press buildings currently stand.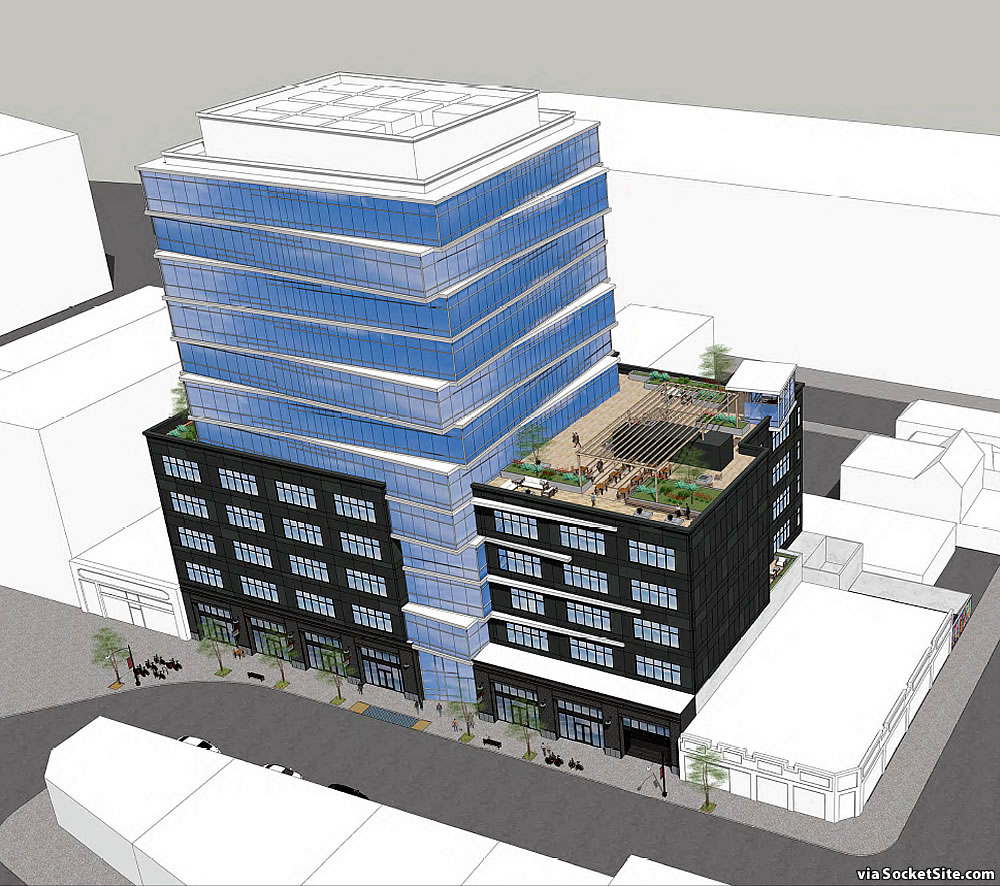 As approved, the development would yield 150,240 square feet of office space across its upper floors, with 11,332 square feet of retail space fronting Webster and a basement garage for 169 cars.
And while the three parcel site is principally only zoned for development up to 85 feet in height, the northern half of the site falls within the boundaries of the Retail Priority zone established by Oakland's Broadway Valdez District Specific Plan, "to encourage a core of comparison goods retail with a combination of small-, medium-, and large-scale retail stores," allowing for the additional height in exchange for the ground floor retail as proposed.