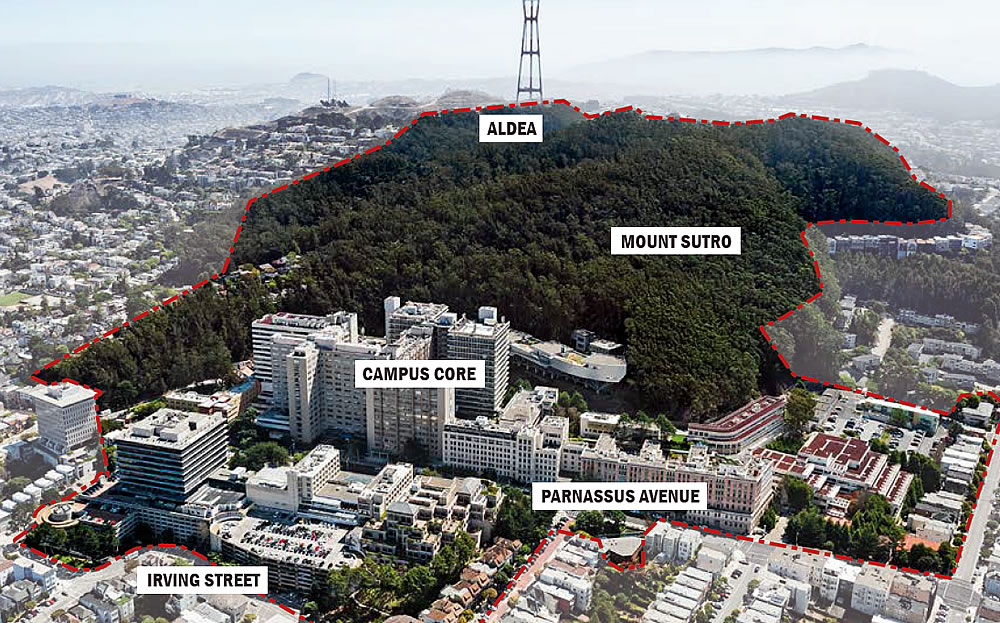 While the growth of University of California San Francisco's Parnassus Heights Campus was capped back in 1976, plans to add another 1.38 million square feet of clinical, research and administrative space, including the development of a new 16-story hospital on the eastern edge of the existing campus core, have been drawn.
And while UCSF's plans for expanding the Parnassus Heights Campus had included the development of 750 new units of housing for students and staff as well, split between the Aldea Housing area near the top of Mount Sutro and along a restored 4th Avenue at the western side of the campus between Parnassus and Kirkham, the housing component of the proposed expansion has been increased to 1,263 units, half of which would be completed by the time the new hospital opens per a newly drafted Memorandum of Understanding with the City and the other half by 2050.
And with the goal of breaking ground next year and having the new hospital online by 2030, which is the year by which the existing Moffitt Hospital needs to be seismically retrofitted or decommissioned for inpatient care, UCSF will be seeking approval from the UC Regents to amend the existing space ceiling for the Parnassus Heights campus, an amendment which does not require Planning's approval, and proceed as proposed on January 20-21.
We'll keep you posted and plugged-in.