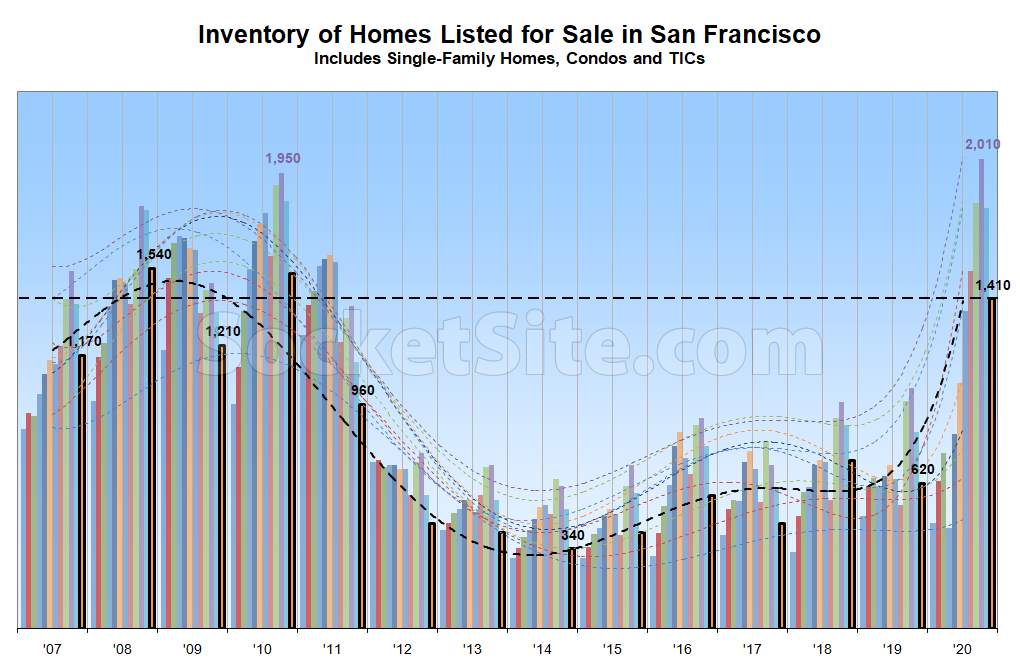 With a typical slowdown in new listing activity and seasonal culling of unsold listings, which are likely return to the market as "new" in the New Year, underway, the net number of homes listed for sale in San Francisco dropped another 7 percent over the past week to 1,410, a number which should continue to drop by up to 50 percent through the end of the year.
That being said, inventory levels are still running 130 percent higher than they were at the same time last year, with 150 percent more condos on the market and 77 percent more single-family homes.
Of those homes currently listed for sale in the city, roughly 38 percent are now listed for under a million dollars (versus 25 percent at the same time last year) and 34 percent have undergone at least one price reduction, including 27 percent of the single-family homes and versus 30 percent at the same time last year.
And while the average list price of all the homes on the market has dropped around 5 percent over the past quarter on a price per square foot basis, the average list price of the homes which are in contract has dropped a little over 6 percent and the "expectation gap" between the two is now hovering around 6 percent as well.