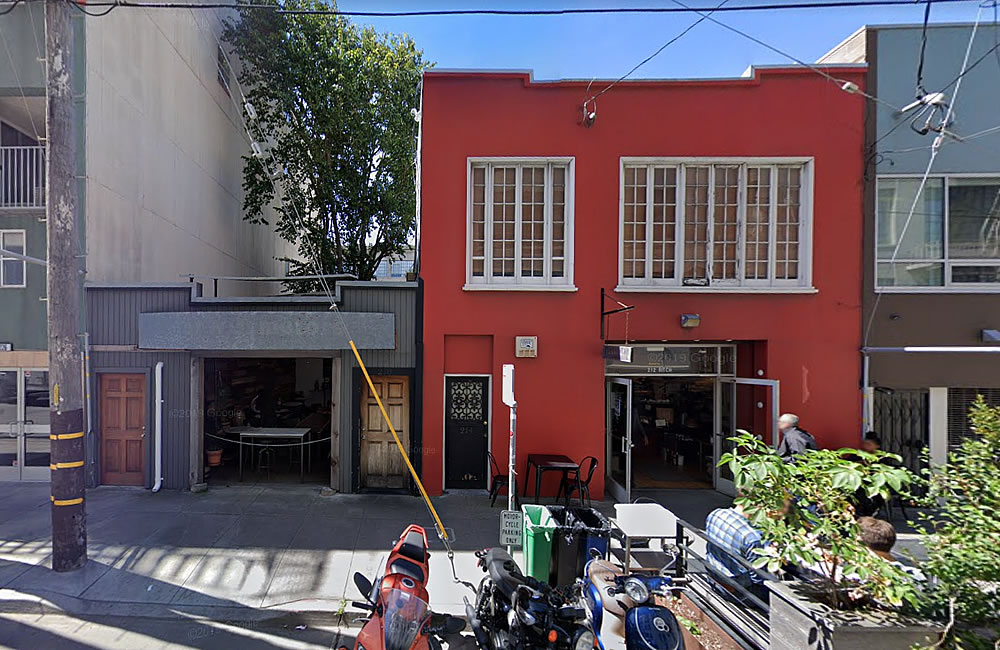 Plans to raze the Darwin Café at 212 Ritch Street along with the little 350-square-foot garage on the lot next door (218 Ritch) are in the works. And as drafted by Y.A. Studio, a modern 5-story building could rise up to 55 feet in height across the two parcel site.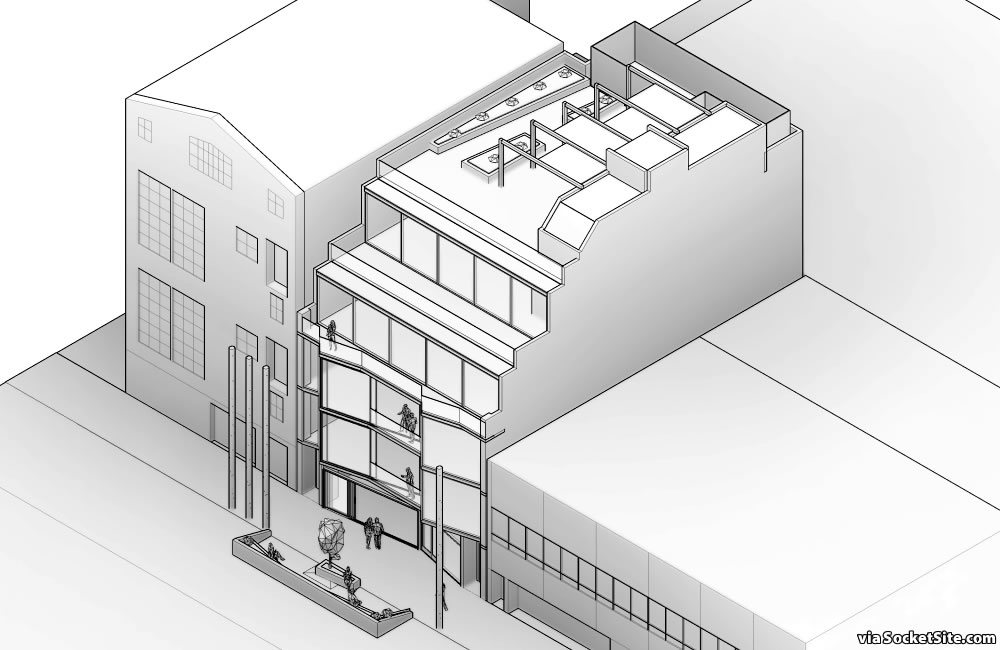 As envisioned, the ground floor on the new building would yield a small office suite with an open lobby and wide (open) staircase leading down to a new basement café and kitchen.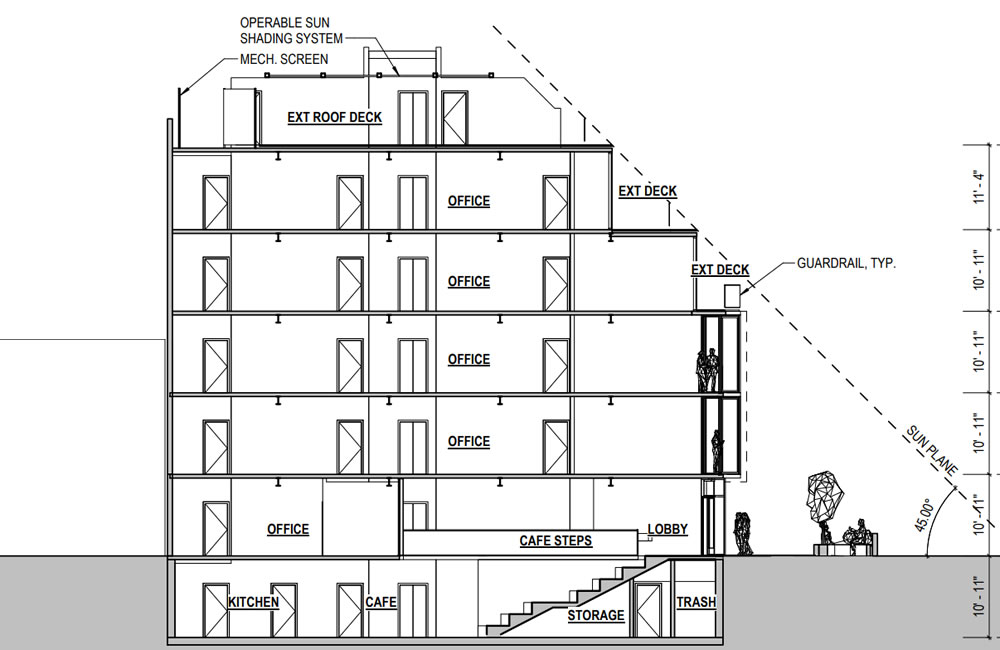 And with office space on the second, third, fourth and fifth floors, and a 1,500-square-foot roof deck which is expected to be programmed, but the use of which is currently "TBD," the infill development as envisioned would yield around 14,000 square feet of new office space and a new parklet as well if approved.