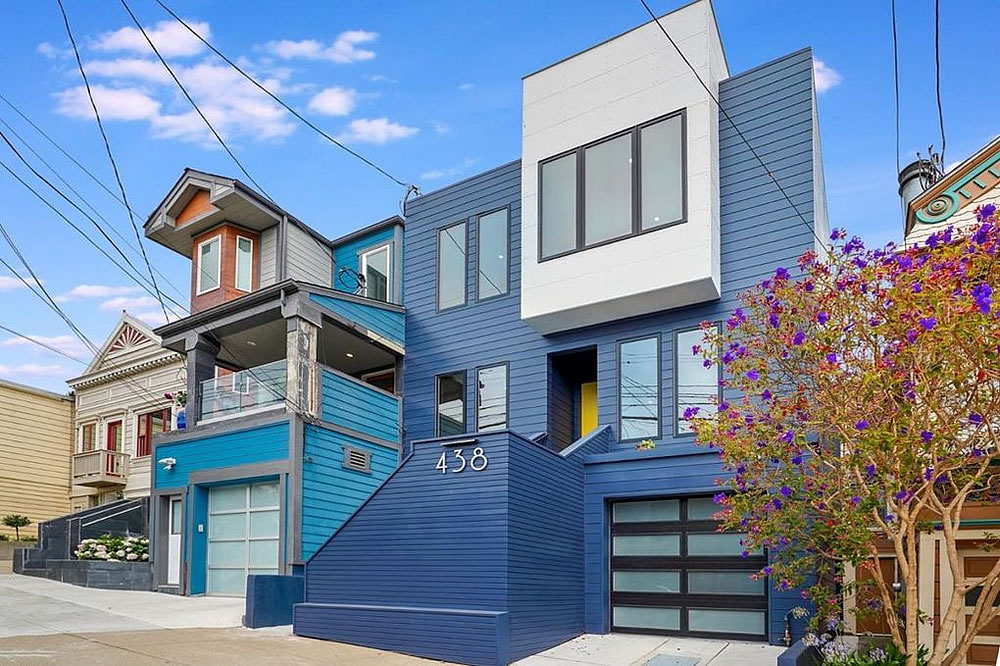 Purchased as a 975-square-foot Noe Valley home with plans to nearly quadruple its size for $1.929 million in August of 2015, the now 3,750-square-foot home at 438 29th Street returned to the market as a "completely remodeled, redesigned & reinvented residence" with a $4,388,888 price tag in November of last year.
Re-listed for $3.95 million in March, the list price for the "chic open floor plan" home – with high ceilings, an abundance of natural light, a terraced rear yard, a lower-level apartment or in-law and a rooftop deck with panoramic views – has just been further reduced to $3.85 million and re-listed anew with an official "1" day on the market.
If you think you know the market in Noe, now's the time to tell.  But keep in mind that the developer has been in default on a $3.52 million project loan since January with around $4.8 million in principal, fees and missed payments now past due.
We'll keep you posted and plugged-in.