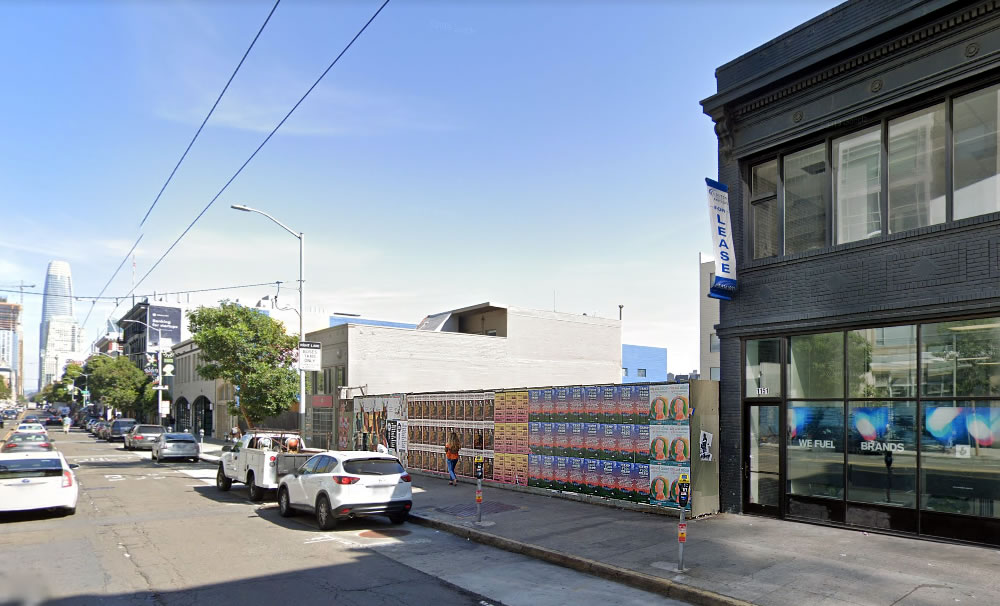 Plans for a 25-unit development to rise up to 65 feet in height on the 14-year-old pit in the ground at 1145 Mission Street could be approved this week with the developer having just 'volunteered' to include four (4) units of below market rate (BMR) housing on-site – versus three (3) as required by San Francisco's Inclusionary Affordable Housing Program – in order to appease some local opposition to the project.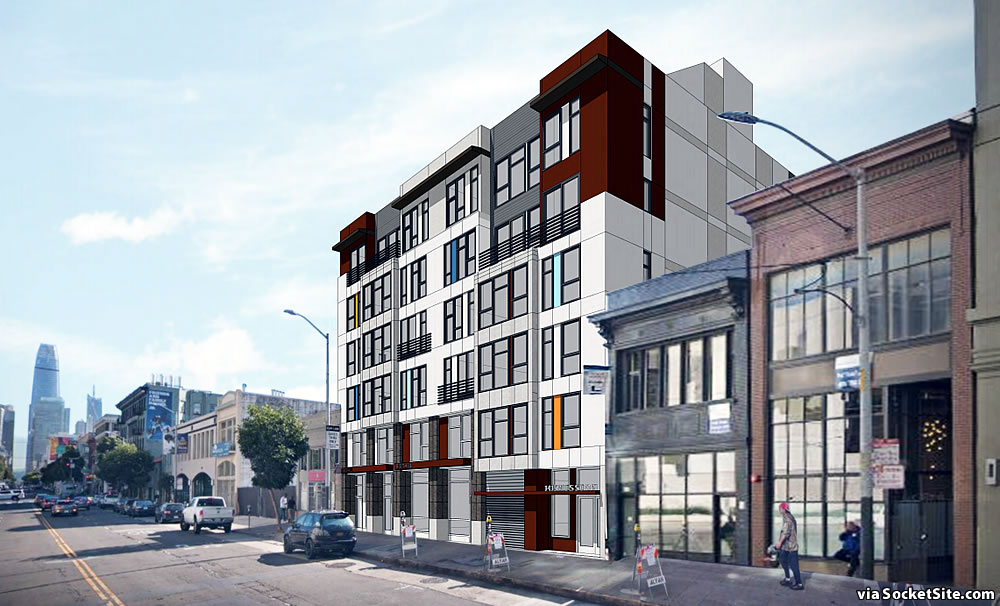 Plans to redevelop the site were first drawn and approved nearly two decades ago, back when a two-story brick building, which was to be expanded and converted into live/work lofts, sat on the eastern third of the site. But the brick building was illegally demolished and plans for an all-new development to rise across the site were subsequently drafted by Levy Design Partners for the Landmark Lofts, LLC.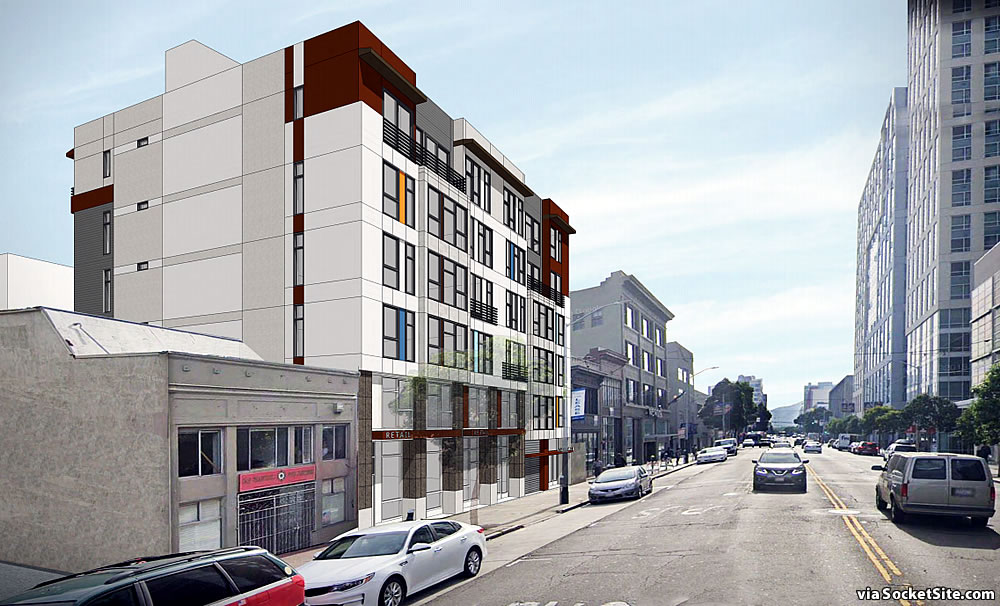 In addition to 25 rental units, the development as proposed now includes 4,500 square feet of ground floor commercial space and a basement garage for 10 cars and 30 bikes.
And while the project could be approved this week, the Landmark Lofts, LLC isn't planning to start construction "for at least 2-3 years" in light of the market at hand. We'll keep you posted and plugged-in.