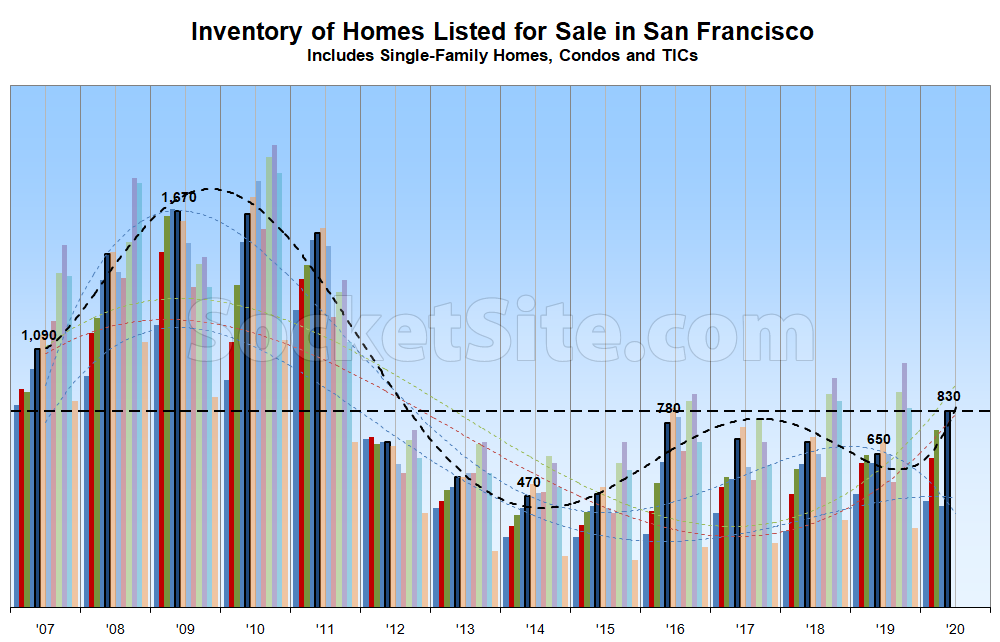 Driven by a dramatic slowdown in sales while listing activity has since rebounded, the number of homes on the market in San Francisco has jumped 35 percent over the past two weeks to 830, which is 26 percent more than at the same time last year and a 9-year seasonal high, a move which shouldn't catch any plugged-in readers by surprise.
At a more granular level, the number of single-family homes listed for sale in the city (260) is now running 14 percent higher than at the same time last year while the number of condos (570) is over 30 percent higher versus the same time last year.
Keep in mind that inventory levels in San Francisco had already hit a 9-year high earlier this year, prior to plummeting in a COVID-19 related hit. And as we noted last week, the percentage of listings which have undergone at least one official price reduction has been ticking up as well.
We'll keep you posted and plugged-in.