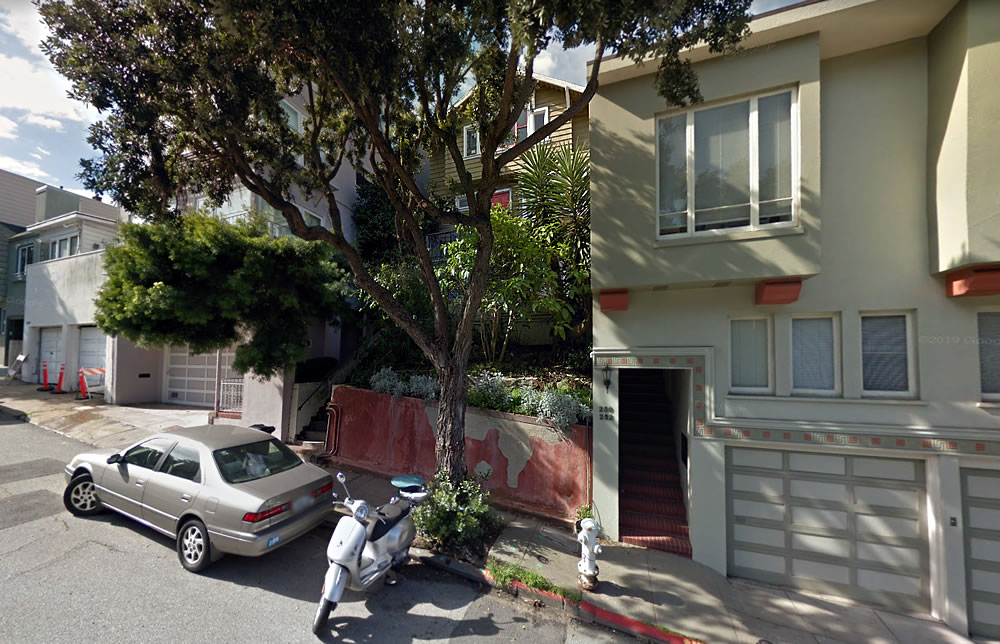 Plans for a modern addition to the existing setback, three-unit building at 254 Roosevelt Way have been in the works for nearly two years.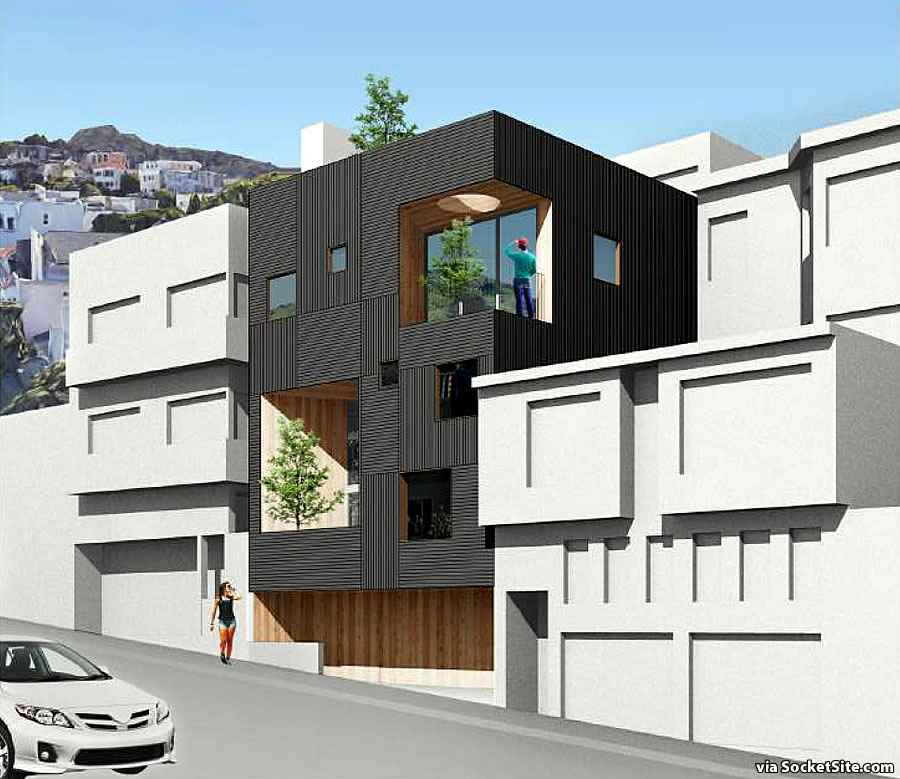 As designed by The Open Workshop, the footprint of the existing structure would be extended to the street, along with two new basement levels, a discrete two-car garage and an additional 2,640 square feet of space, for a total of 5,140 square feet, including 1,685 square feet of space across the aforementioned below grade levels.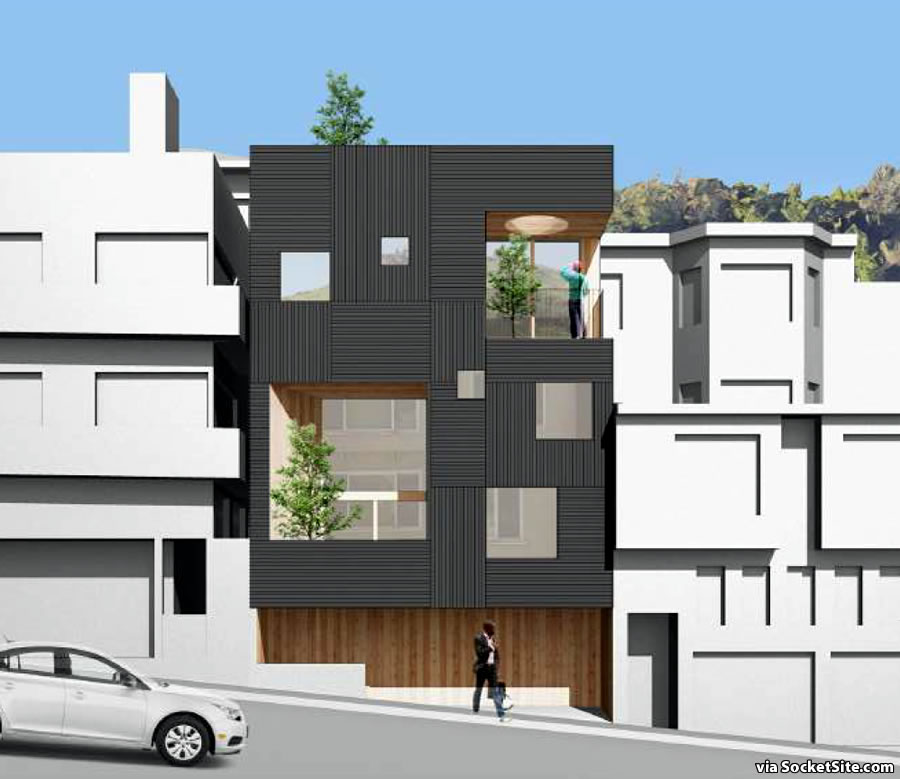 Building permits have been requested and the project has cleared the necessary environmental reviews. But a Discretionary Review has been requested by the uphill neighbor concerned about a rather certain loss of light and air to her building, not to mention the views, next door.