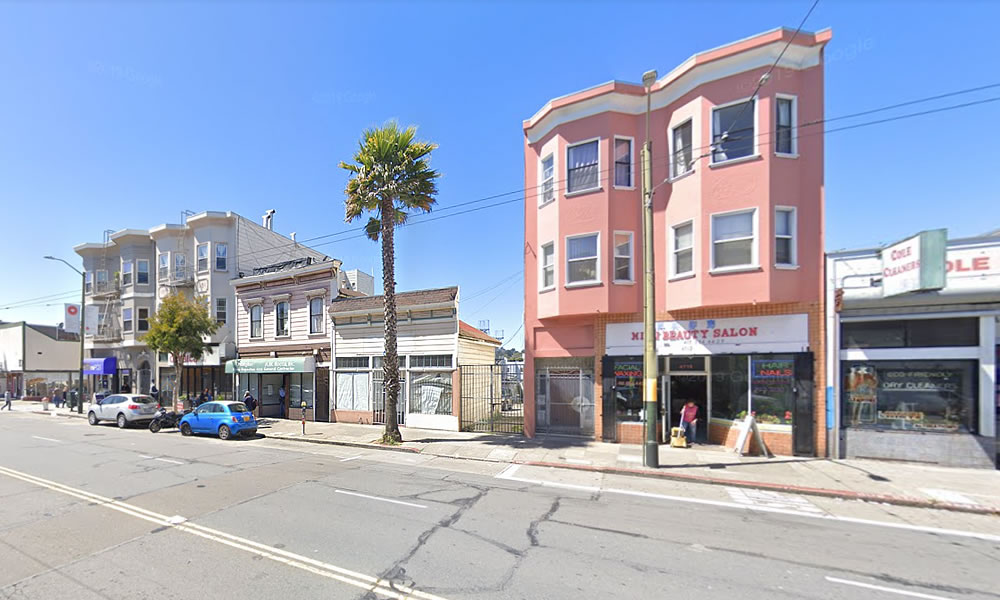 Plans to raze the two older buildings at 4716-4722 Mission Street, which technically sit on the border of Mission Terrace and the Excelsior, between Leo and Ruth and within the Excelsior Outer Mission Street Neighborhood Commercial District, have been in the works.
And as newly rendered by Stanton Architecture for the project team below, the proposed redevelopment of the site would rise up to 65 feet in height, the full height for which the parcel is zoned, and yield 24 residential units, 16 of which would technically be "accessory dwelling units" (ADUs), measuring between 436 and 898 square feet apiece, as a maximum of eight (8) residential units would be allowed on the merged site as zoned, along with 730 square feet of new retail space fronting Mission Street.
And while the project as proposed "complies with the applicable provisions of the San Francisco planning code and requires no exceptions of variances," a Conditional Use Authorization will still need to be approved in order for the project to proceed as the existing two-story building on the site (4722 Mission Street) includes an existing dwelling unit which would need to be demolished and the residents of which would need to be relocated prior to the project breaking ground.