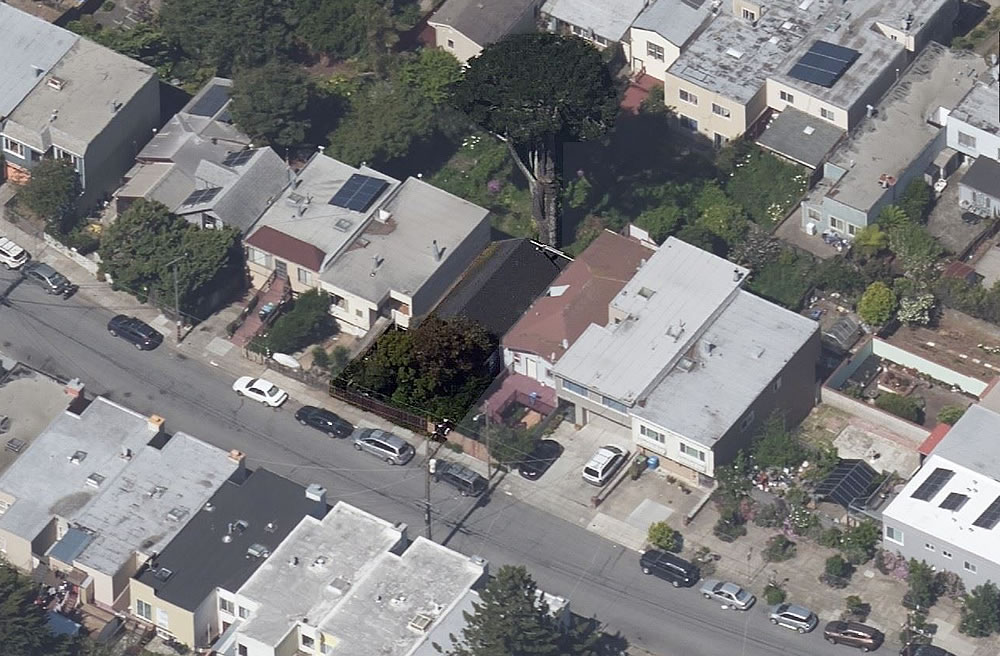 Built as an Earthquake Cottage circa 1907 and hidden behind a fence and foliage, the roughly 1,000-square-foot Excelsior District home on a 2,495-square-foot lot at 228 Athens Street hit the market priced at $888,000 two months ago.
According to its listing, the home is currently configured with a large living room, a dining room that was used as a bedroom, an eat-in kitchen with a built-in table and a bathroom with a shower over its bathtub. In addition, there's an exterior staircase to its rear yard and an enclosed basement with a dirt floor which has been used for storage over the years.
And with a current "Zestimate" of $876,995, or a more conservative estimate of $767,357 according to Redfin, the sale of 228 Athens has just closed escrow with a contract price of $535,000 or $117,000 less than the "cheapest single-family home in San Francisco" ended up fetching last year.