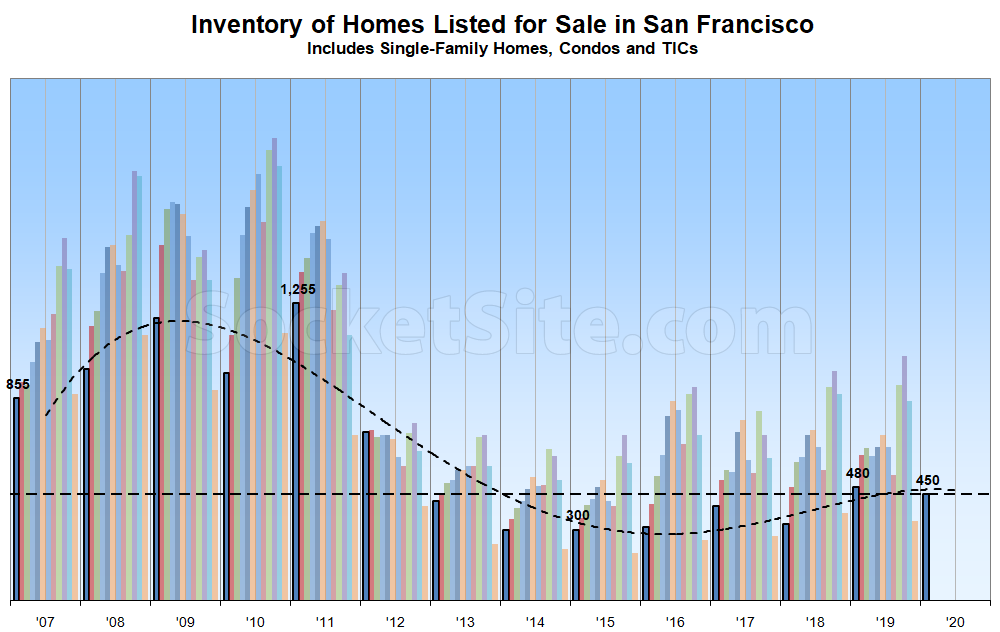 While the number of homes on the market in San Francisco has stated ticking up, inventory levels are currently running around 15 percent lower than at the same time last year.
That being said, the year-over-year decline in inventory levels is currently being driven by an even greater year-over-year decline in new listing activity versus an uptick in sales activity, with the pace of sales in San Francisco having actually dropped over the past two weeks despite a relatively strong December.
Expect inventory levels to jump after the Super Bowl (go Red and Gold) and then steadily climb through June.