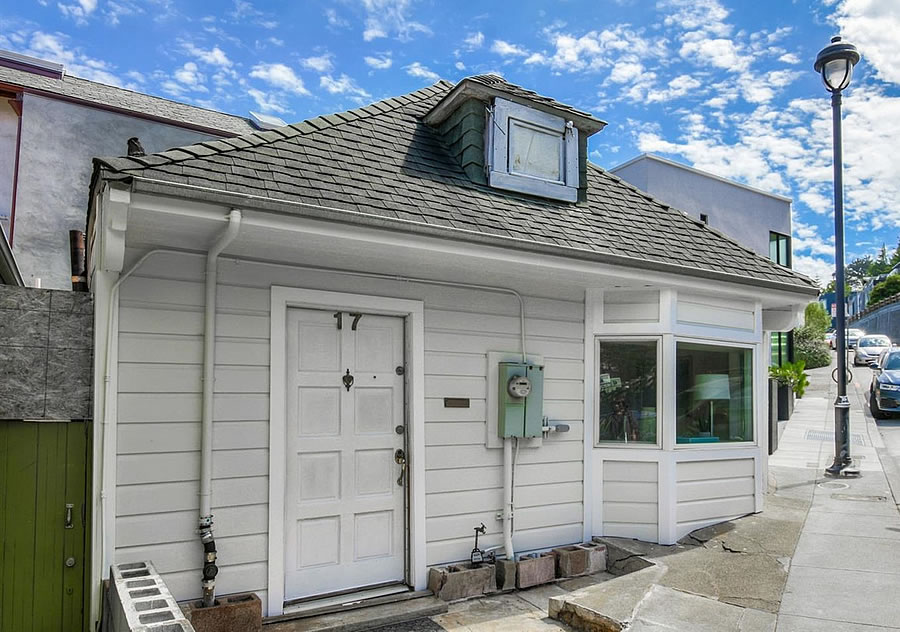 Purchased for $285,000 in September of 2007, the 580-square-foot single-family home with a recently remodeled kitchen, bath and facade at 17 Laidley Street, which sits "within walking distance of…Billy Goat Hill, Harry Street Stairs, Upper Noe Valley Recreation Center, and Walter Haas Playground," hit the market priced at $749,000 this past March.
Reduced to $730,000 in July and then to $657,000 last month, the "cheapest single family home in San Francisco" has just been listed anew with an official "1" day on the market and a further reduced $599,000 list price, a sale at which would now be considered to be "at asking" according to all industry stats and aggregate reports.
And in terms of sheer lot value, keep in mind that the Glen Park parcel upon which the home sits totals a substandard 614 square feet.