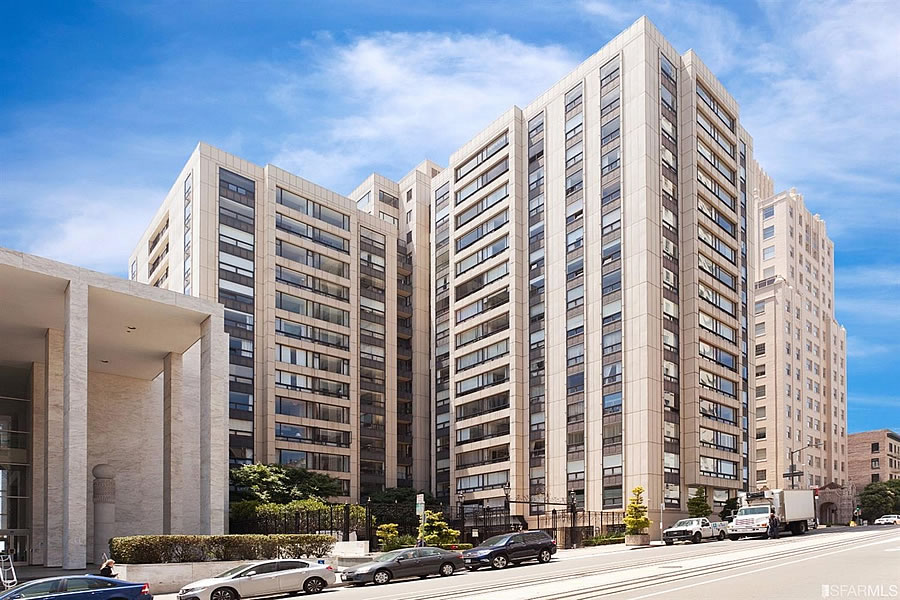 Purchased for $1.498 million in May of 2015, the 1,059-square-foot two-bedroom unit #1507 within Gramercy Towers at 1177 California Street returned to the market priced at $1.545 million seven months ago, a sale at which would have represented total appreciation of 3.1 percent for the Nob Hill condo over the past four years.
In addition to two bedrooms, the "light-filled" unit which overlooks Huntington Park, the Fairmont Hotel and Nob Hill, features two bathrooms and an assigned parking spaced in the garage below, with HOA dues of $1,369 per month (which cover the building's staff, including a 24-hour doorman, health club access, parking, electricity, water, heat, garbage, cable TV, internet, earthquake insurance and window washing as well).
And having been reduced to $1.498 million in September (with a listing that was updated to note: "Seller wants it sold!"), the sale of the Nob Hill condo has now closed escrow with a contract price of $1.4 million, down 6.5 percent on an apples-to-apples basis since the second quarter of 2015.