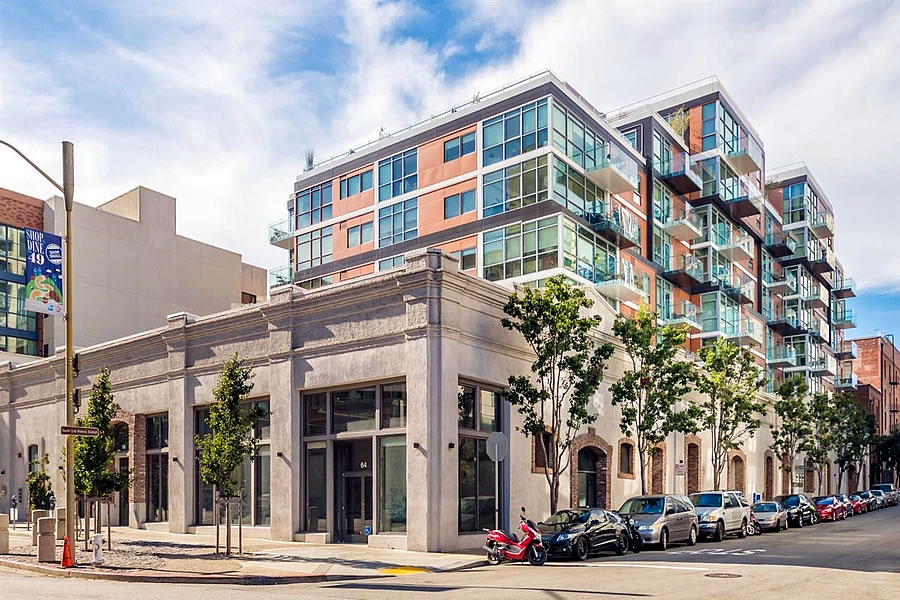 Speaking of active listings for properties in San Francisco with at least one reduction, the percentage of which has just hit a three-year high, the list price for the 1,136-square-foot, two-bedroom unit #309 at 72 Townsend Street, which also comes with a private 605-square-foot terrace and a deeded parking spot in the building's garage, was reduced to $1.498 million last month.
That's down from a list price of $1.599 million in July, which was reduced from $1.675 million in May, and versus a purchase price of $1.595 million in the fourth quarter of 2015 (which is 6.1 percent more than the price at which the South Beach condo has been listed for a month).
And yes, it was around the same time last year, prior to all the IPO hype, when the two-bedroom unit #502 at 72 Townsend resold for 7.5 percent under its 2015 price on an apples-to-apples.