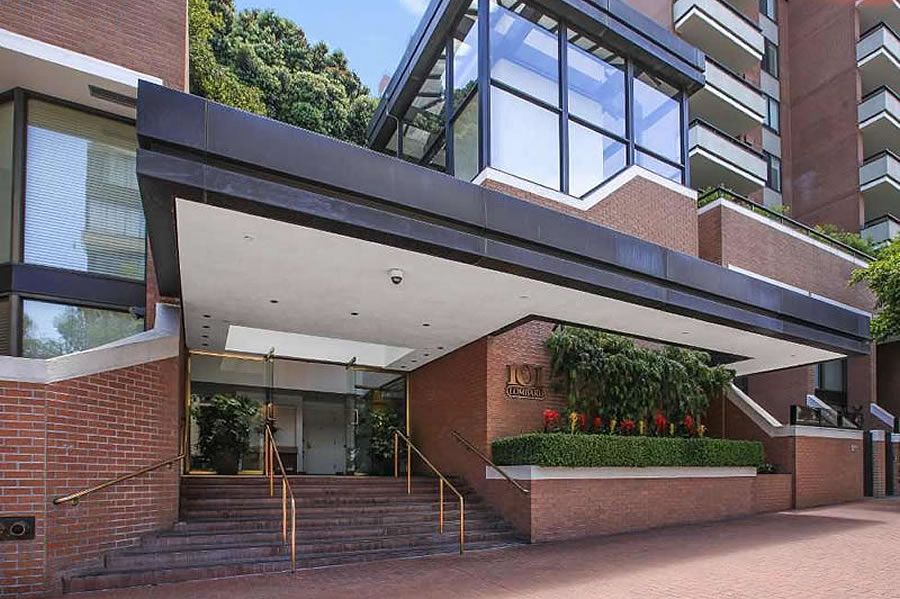 Having sold for $1.4 million in October of 2014, the 1,700 square-foot condo #812W at 101 Lombard Street, which features a private terrace, high ceilings, a wood-burning fireplace and deeded parking, returned to the market five weeks later listed as a "rarely available" unit for $1,499,000 and re-sold for $1.375 million in March of 2015.
The unit then returned to the market in early 2016 and resold for $1.4 million that March.
And having returned to the market this past June with a $1.675 million price tag, the fourth re-sale of the "rarely available" unit over the past five years has now closed escrow with a contract price of $1.5 million, a price at which would appear to represent total appreciation of 7.1 percent for the "spacious [and] serene" two-bedroom condo, "nestled at the base of Telegraph Hill," since the first quarter of 2016.
But unfortunately, the most recent sale wasn't actually apples-to-apples, as the sellers "invested generously in a fully permitted kitchen and bathroom remodel with upscale finishes" over the past three years.