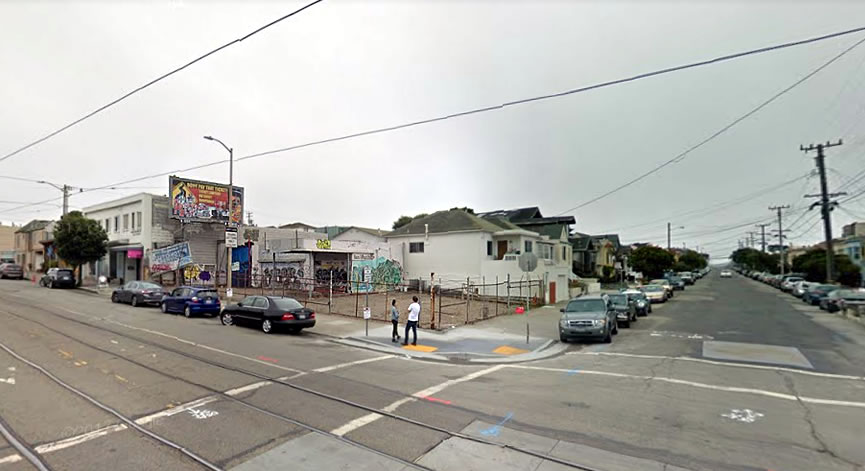 As we first reported early last year, plans for a four-story building with 6 residential units to rise over a new ground floor commercial space on the southeast corner of Judah Street and 45th Avenue, across from Outerlands in the Outer Sunset, were being abandoned in favor of bigger plans for a 20-unit building to rise up to 57 feet in height upon the former service station site.
While the corner parcel (3945 Judah Street) is only zoned for development up to 40 feet in height, the project team was planning to leverage San Francisco's new Home-SF program in order to build up to the height [which has since been reduced to 55 feet] and density as proposed.
And as recently rendered by Leavitt Architecture below, the plans for the 20-unit development (of which 25 percent of the units would be offered at below market rates and would yield 2,440 square feet of ground floor retail space and an underground garage for seven (7) cars as well) are now slated to be approved by San Francisco's Planning Commission next week.