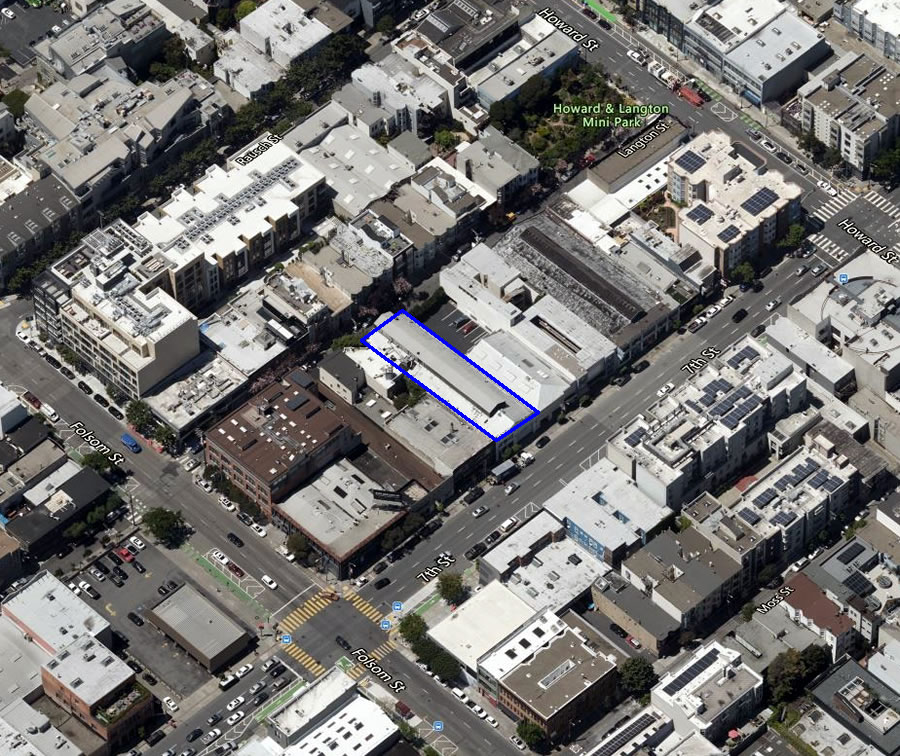 Plans to raze the white two-story garage/warehouse building at 262 7th Street, adjacent to Sightglass Coffee, between Folsom and Howard, are in the works.
And as envisioned, a new six-story development would rise up to 65 feet in height upon the Western SoMa site, which stretches to Langton, with 96 new single-room occupancy (SRO) units, each with its own bathroom and kitchenette (i.e. studios), over four (4) small commercial spaces and a basement level with secured parking for 96 bikes.
The development would actually be two buildings, one fronting 7th and the other Langton and a courtyard between. And the existing building's façade on Langton would be retained and incorporated into the development as an architectural feature.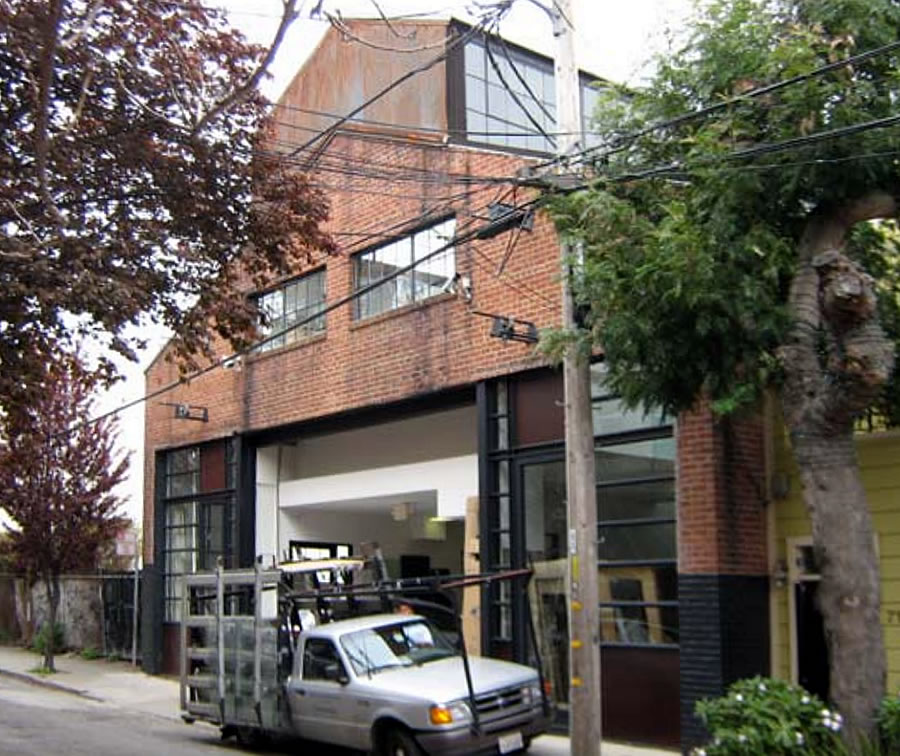 Twelve (12) of the 96 units would be rented at below-market rates as proposed. And the project, which would take an estimated 18 months to build, has just been deemed eligible for a streamlined environmental review. We'll keep you posted and plugged-in.