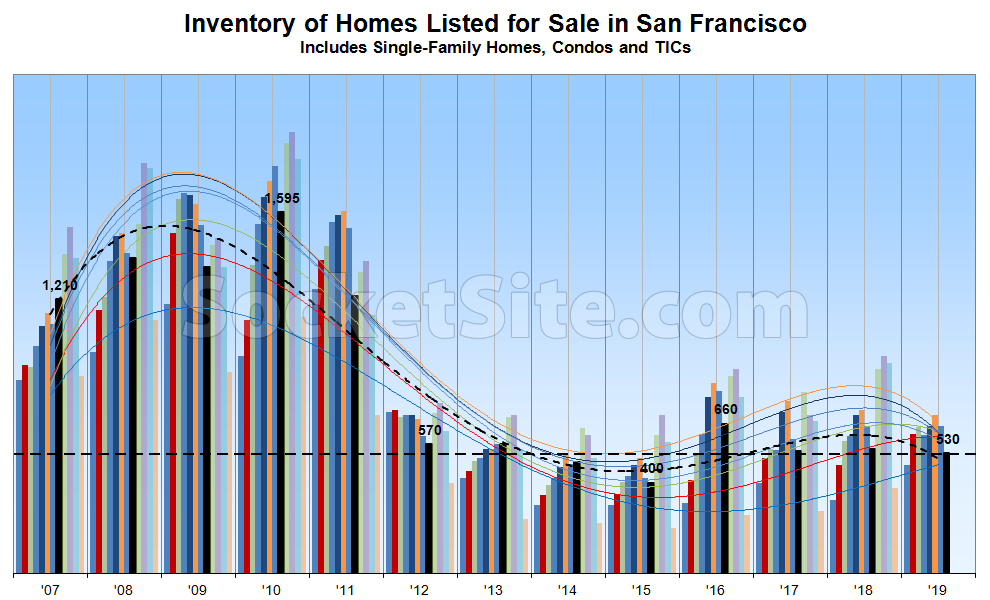 With a typical seasonal nadir now a week away, the number of homes listed for sale in San Francisco has ticked down to 530, which is 4 percent fewer than at the same time last year, driven by a drop in listing activity along with an uptick in sales.
At the same time, the percentage of active listings which have undergone at least one price reduction has ticked down to 18 percent, as is typical and even with the same time last year, while the percentage of homes on the market with a price tag of a million dollars or less has dropped to 32 percent, which is down six (6) points.
Expect inventory levels to jump after Labor Day and peak in October, after which the share of listings with a reduction should pick up steam.  And yes, while there has been an uptick in recent sales, at least in the absolute, year-to-date sales and contract activity remains down, year-over-year.