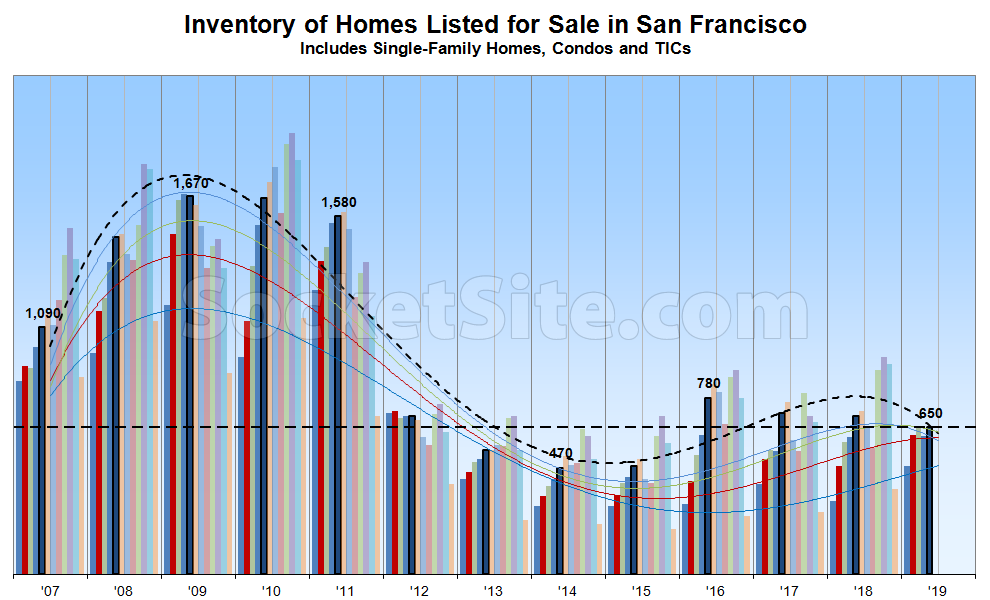 While the inventory of homes actively listed for sale in San Francisco inched up another 2 percent over the past week to 650, which is 38 percent higher than in mid-May of 2014, inventory levels are now running 7 percent lower than at the same time last year, which is the second straight week of year-over-year declines.
The relative drop in inventory levels has been driven in part by an uptick in sales activity, the pace of which has actually started to slow, along with a rather by a significant slowdown in new listing activity over the past two weeks, trends that could quickly reverse.
The percentage of listings in San Francisco which have undergone at least one price reduction has actually ticked up to 14 percent, which is 2 percentage higher than at the same time last year, while the percentage of homes on the market with price tags of a million or more is hovering around 27 percent, which is 5 percentage points higher than at the same time last year.
And yes, we're still expecting inventory levels to continue to climb through June in San Francisco, at least in the absolute, followed by a summertime lull and peak in the fall.