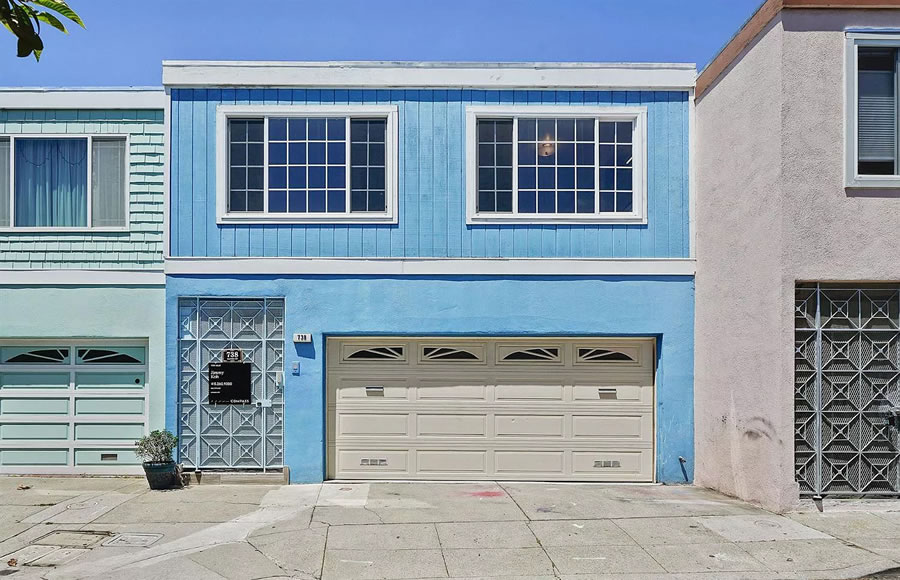 Outfitted with three-bedrooms, two baths and "plenty of upgrades," the roughly 1,500-square-foot home at 738 Banks Street, on the southern edge of Bernal Heights, was listed for $1.650 million back in the fourth quarter of 2015, an above-average list price of $1,093 per square foot at the time.
Subsequently reduced to $1.356 million and then withdrawn from the market without a sale, 738 Banks returned to the market listed for $1.365 million this past July, a price which was reduced to $1.250 million, or a below-average $828 per square foot, in September.
And having been withdrawn anew from the MLS this past November, the "move-in ready" Bernal Heights home – with a newly remodeled kitchen and bath, plus a new "kitchenette" on the "private lower level" of the home – has just been listed anew with an official "1" day on the market and a "$999,000" price tag, which is roughly $662 per square foot in a neighborhood which is currently averaging closer to $900 per foot and positioned for an "over asking!" sale, perhaps even within "days" of being listed, at least according to the official industry stats and reports.