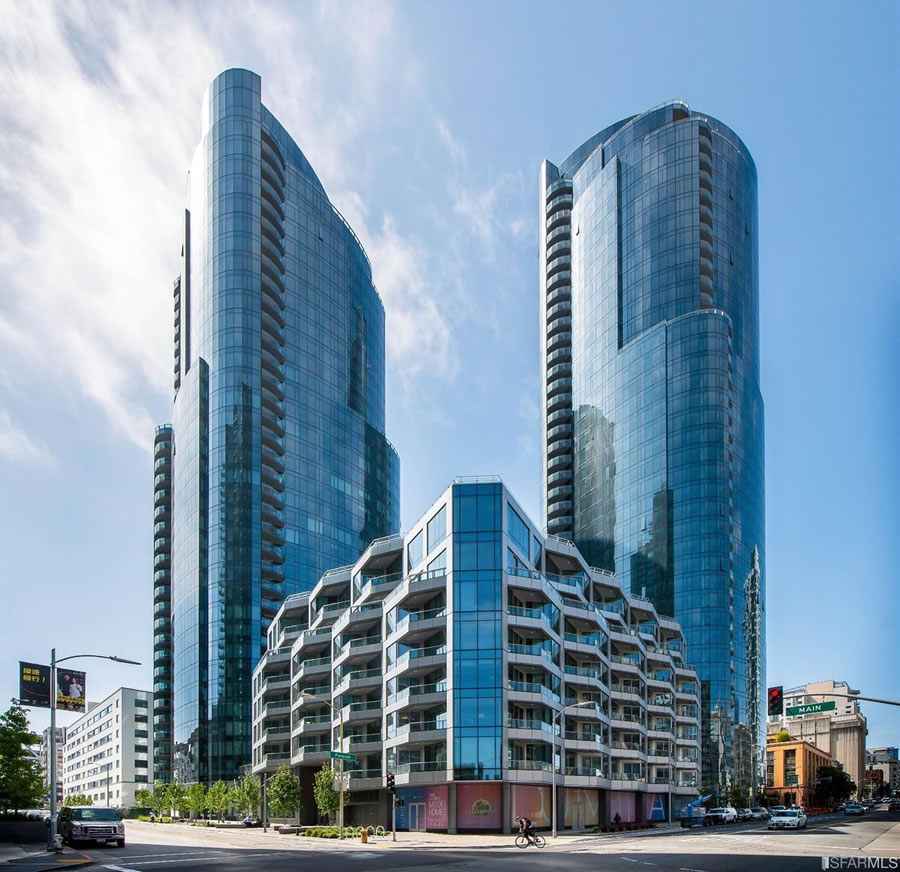 Purchased for $2.38 million in February of 2018, the two-bedroom unit #31C on the 31st floor of LUMINA's Tower B (201 Folsom Street, at the corner of Beale) returned to the market with a $2.688 million price tag three months ago, a sale at which would have represented anticipated appreciation of 12.9 percent over the past year.
The 1,495-square-foot unit features "spectacular city views facing South, East and N/W," with floor-to-ceiling windows, two full bathrooms and a designated parking space in the garage.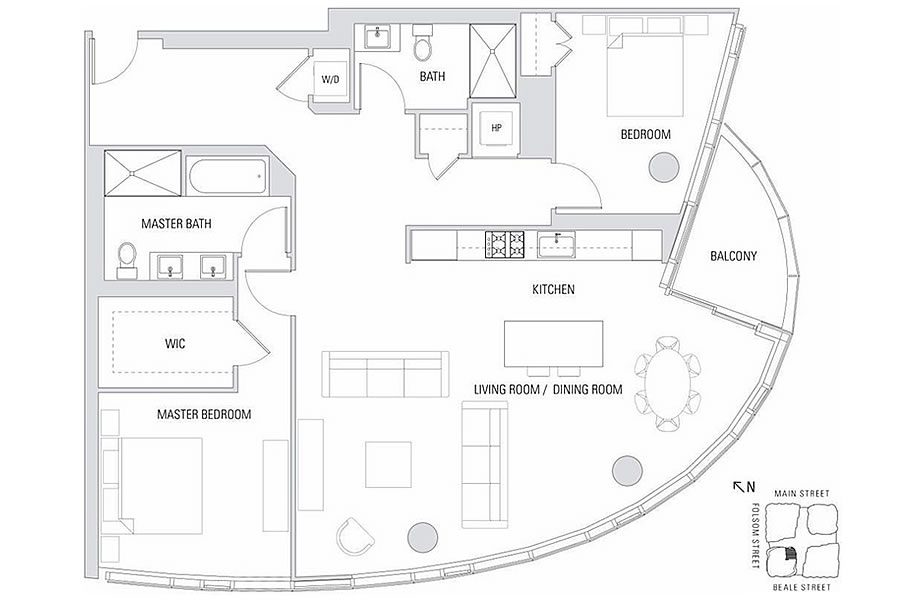 And having been first reduced to $2.575 million after a few weeks on the market, and then to $2.449 million last month, the resale of 201 Folsom Street #31C has now closed escrow with a contract price of $2.36 million, representing depreciation of 0.8 percent since the first quarter of last year with a tenant in place paying $8,500 a month and monthly HOA dues of $1,160 for those running the numbers at home.