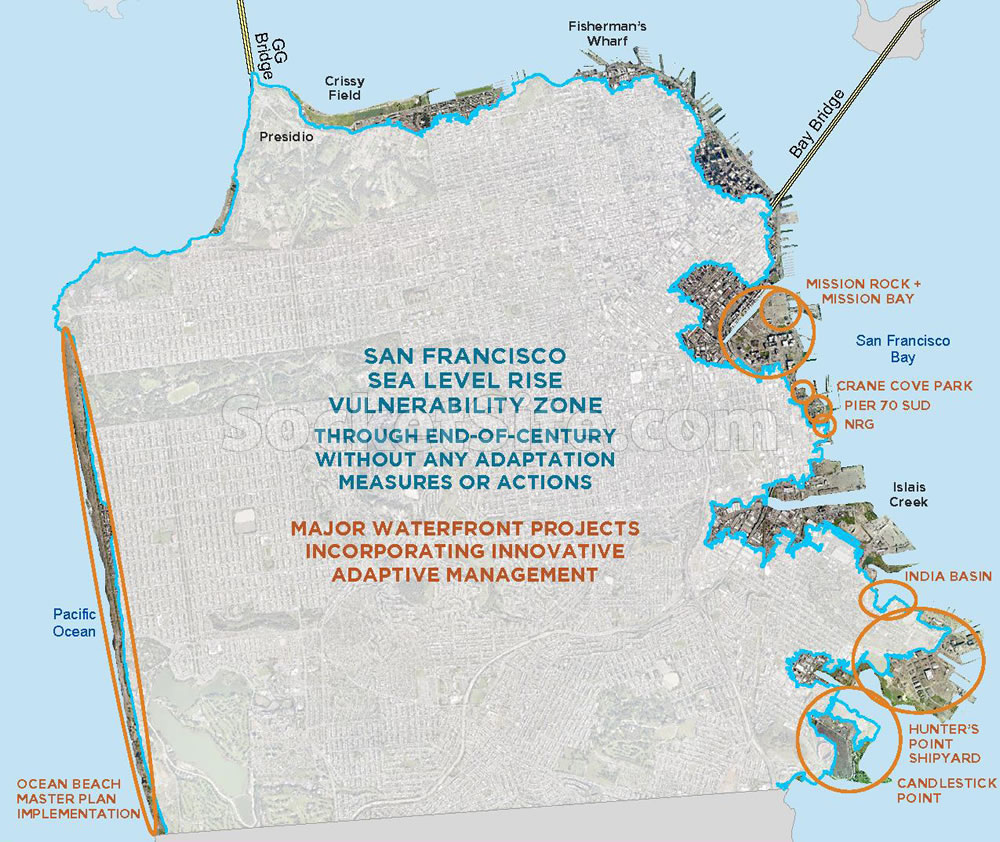 Having already identified the areas of San Francisco that are most vulnerable to a rising sea, San Francisco's Sea Level Rise Coordinating Committee (SLRCC), which is tasked with developing an interagency understanding of the impact of sea level rise on the city and developing a plan to mitigate its impacts, has now quantified the projected impacts as well.
While recently approved or future developments along San Francisco's waterfront will be required to incorporate "innovative adaptive management" plans to mitigate the impact of the projected rise, on top of which storm surges typical raise the levels another 12 to 48 inches, there is a significant area of already developed neighborhoods and land that falls within the primary zone of vulnerability.
And with sea levels expected to rise between 36 and 66 inches by the end of this century, the zone of vulnerability could affect, if not displace, over 31,000 residents in San Francisco.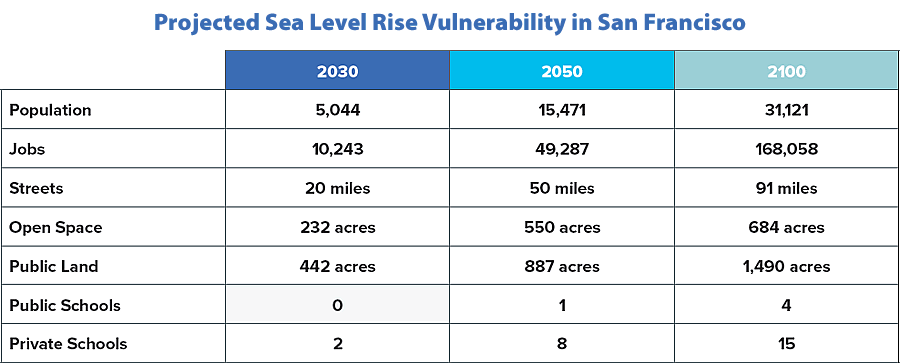 The projected sea level rise also threatens over 168,000 jobs, 91 miles of city streets, over 2,000 acres of public lands and open space and a total of 19 schools.
And with the city's vulnerabilities and consequences having been assessed and slated to be presented to San Francisco's Planning Commission this afternoon, the Sea Level Rise Coordinating Committee can now shift its focus to developing a plan, funding and implementation strategy for moving forward and minimizing the projected impact of sea level rise on San Francisco.