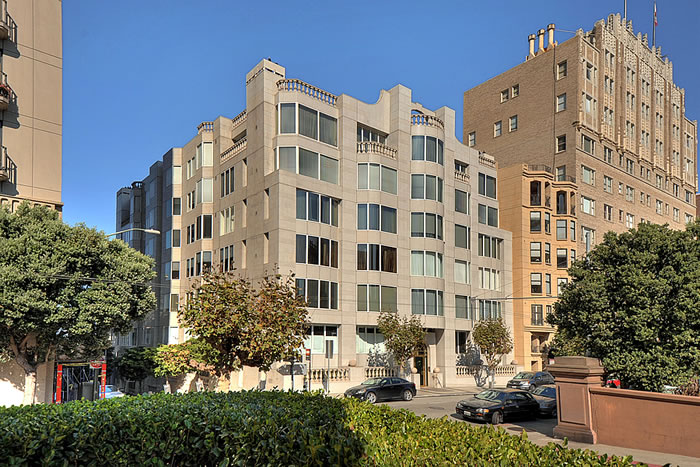 Purchased for $1.74 million in May of 2015, renovated ("including all new kitchen, all new bathrooms, a lighting system, hardwood floors and window coverings") and then successfully flipped for $2.255 million in March of 2016, the 1,789-square-foot unit #202 at 1150 Sacramento Street returned to the market listed for $2.695 million in May of 2018.
Reduced to $2.495 million after a month on the market and then officially withdrawn from the MLS in August, the two-bedroom Nob Hill condo has just been listed anew with an official "1" day on the market and a (not officially reduced) $2.395 million price tag.
If you think you know the market for remodeled Nob Hill condos, now's the time to tell.