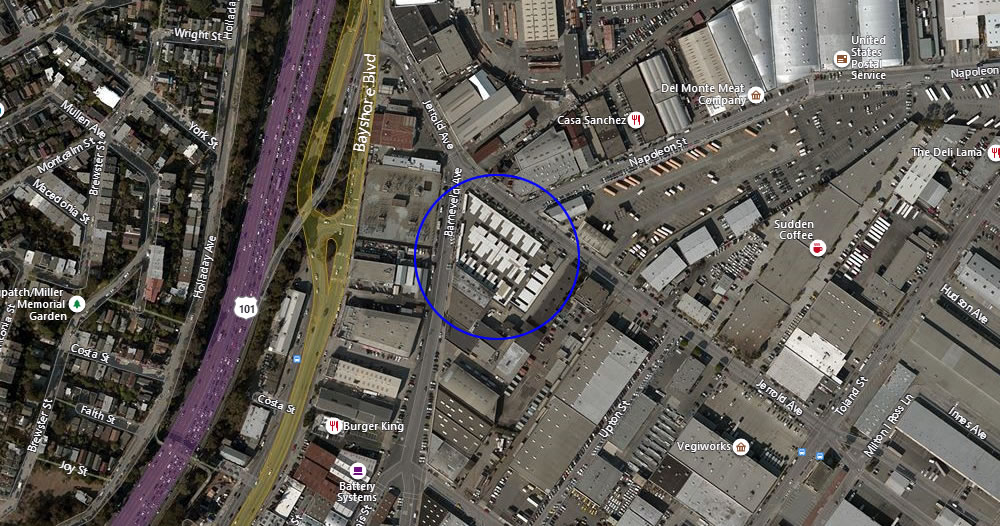 Plans to demolish the existing "Stop & Stor" self-storage facility at 2285 Jerrold Avenue, which is primarily composed of re-purposed shipping containers set on a 68,000-square-foot corner lot in the Production, Distribution and Repair (PDR) zone of western Bayview, are in the works.
As proposed, a new 6-story Stop & Stor facility will rise up to 65 feet in height upon the lot, yielding 315,000 square feet of permanent storage space, a 2,500-square-foot café on the corner, a commercial grade loading dock in the back, and parking for 15 vans, trucks or cars.
And as envisioned, the new building would be topped with a 66,000-square-foot collective "WeFarm" garden and agricultural space spread across its tiered roof.