As envisioned, over 1,000 units of housing; nearly 400,000 square feet of new office, lab and/or PDR space; 11,000 square feet of retail; and off-street parking for 1,060 cars would rise up to 240 feet in height on Recology's roughly 6-acre site at 900 7th Street.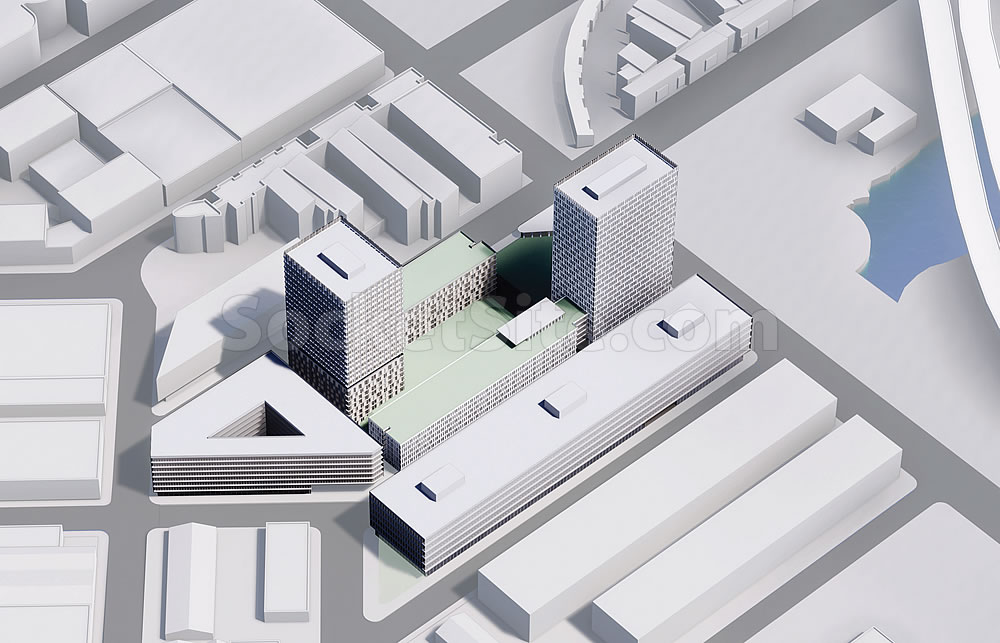 But as we noted last year, the site, which is bounded by which is bounded by 7th, Berry, De Haro, Carolina and Channel Streets, and sits at the intersection of Lower Potrero Hill, Mission Bay and Showplace Square, is currently limited to development of no higher than 58 feet and isn't zoned for either residential or general office uses.  Or to quote Planning's since completed preliminary review of Recology's draft plan: "The proposed project is not permitted under existing zoning in terms of use or heights and is inconsistent with existing policies in the [City's] General Plan."
And given the City's existing policies to preserve space for production, distribution and repair (PDR) activities (for which the site is currently zoned), as well as the General Plan's urban design policies (which designates this area of the city for maximum building heights of 41-88 feet), "the Planning Department does not currently support amendments to the General Plan, Planning Code, and Zoning Maps to allow for the residential use on this site and the building heights and bulks as proposed."
That being said, the "Department recognizes that evolutions in the regional economy and local land and infrastructure use conditions should be considered on an ongoing basis through comprehensive analysis of both specific neighborhoods and the city as a whole."
In addition to a broader study of the potential for redeveloping the entire area around the railyard at 4th and King, an area which includes the Recology site, Planning is now working on a new study to specifically re-analyze PDR needs in San Francisco city-wide, including new projections of future PDR demand and supply, and "the respective roles and conditions of the City's various PDR districts," both of which could lead to an allowance for new housing and other uses which are not currently permitted on PDR parcels, "if deemed feasible and desirable."
And with all that in mind, Recology is now pushing forward with an environmental study to advance their plans as outlined above.  We'll keep you posted and plugged-in.