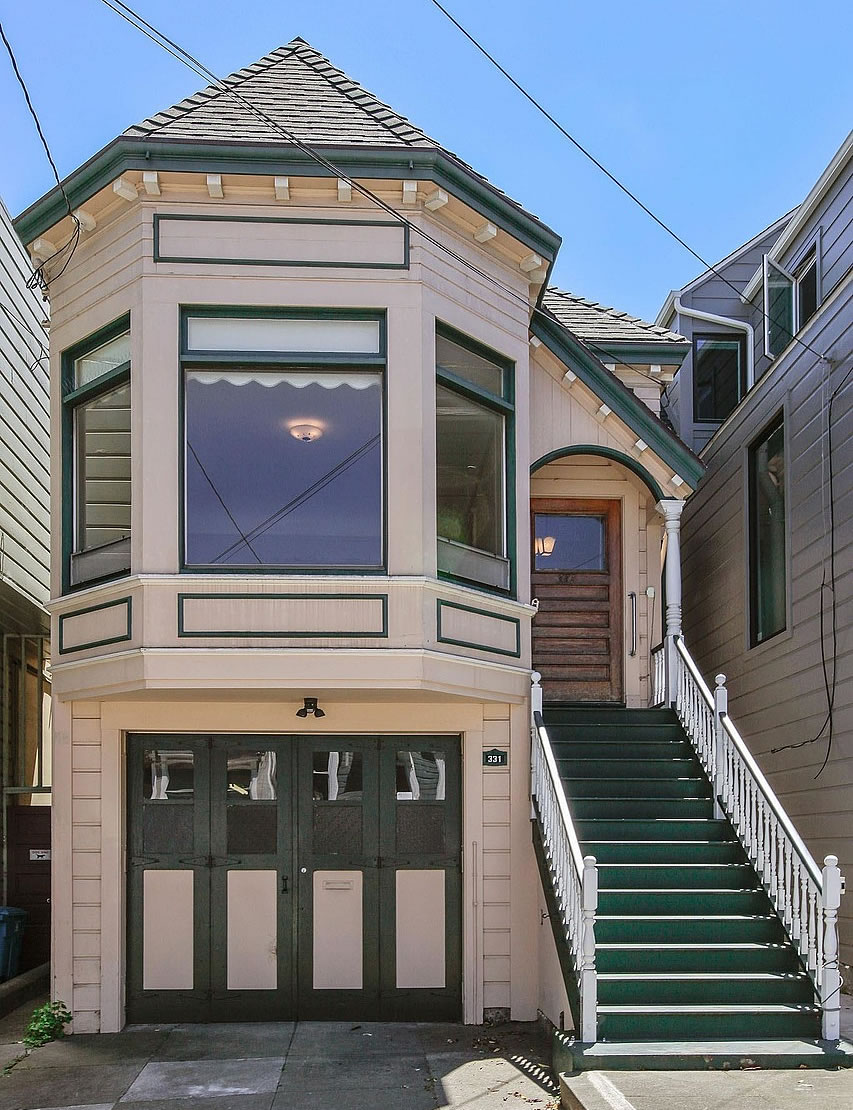 Having been owned by the same family for half a century, the three-bedroom Noe Valley Victorian at 331 Day Street hit the market last May, touting "many of the traditional details that Victorian fans appreciate: from the crown moulding (sic) and embossed wallpaper to the glass cabinet pulls and period doorknobs," and sold for $2.0 million last June.  From the listing at the time: "If good karma can pass from one homeowner to another, we're convinced the next owners are due for many, new happy memories."
Plans to effectively gut and expand the home's square footage by roughly 800 square feet, including a new floor plan for the main floor and an all-new master suite and bedroom below, for a new total of 2,586 square feet of finished space, have since been drawn and permits requested.
And having returned to the market listed for $2.295 million last month, touting "approved plans allow for a total interior transformation to bring the home to modern living standards," as rendered above, the list price for 331 Day Street has just been reduced to $2.175 million.
If you think you know the market in Noe, now's the time to tell.