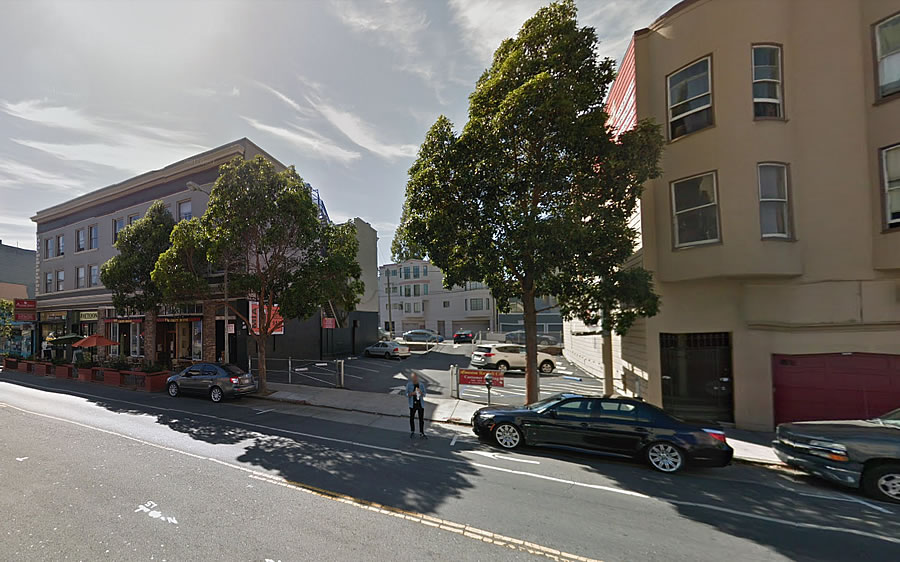 Having hit the market in August, Lucca Ravioli's detached parking lot at 1120 Valencia sold for $3.5 million and plans to develop the Mission District parcel have been drafted.
And as preliminarily envisioned, a five-story building would rise up to 55 feet in height upon the site, with 18 residential units over a ground floor retail and/or restaurant space and a roof deck (but no garage) for its residents.
We'll keep you posted and plugged-in.