Purchased for $3.2 million in April of 2014, following the conversion of the Park Lane at 1100 Sacramento Street into a Tenancy in Common building, the "elegant and sophisticated" unit #208, a remodeled three-bedroom with a "spacious, open floor plan" and private 1,400-square-foot terrace, returned to the market listed for $3.995 million this past March, a sale at which would have represented total appreciation of 24.8 percent for the Nob Hill unit over the past four years.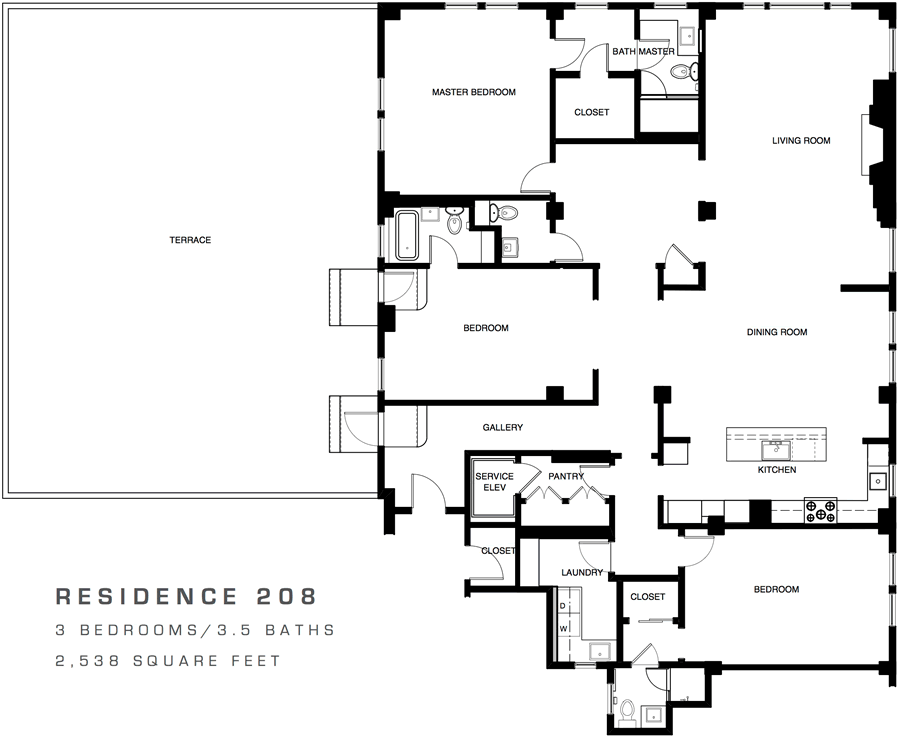 On Monday, the resale of 1100 Sacramento Street #208 closed escrow with a contract price of $3.2 million, representing 0.0 percent appreciation for the 2,538-square-foot unit on an apples-to-apples basis since the second quarter of 2014.
And having been relisted for $3.495 million last month, the sale was officially "within 10 percent of asking" and with only "30 days on the market" according to all industry stats and aggregate reports.