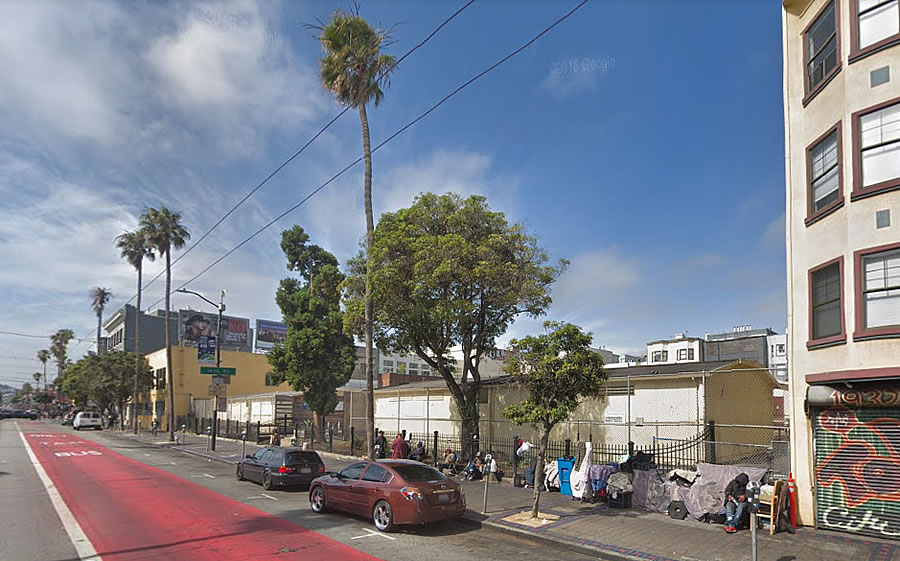 The financing to build 157 below market rate (BMR) rental units upon the former Phoenix Continuation High School site turned Mission District Navigation Center at 1950 Mission Street is now expected to close sometime between mid-November and December 15.
The ground is expected to be broken within 10 days of the closing and construction is slated to be completed by December 31, 2020.
And with a total budget of $115,665,000 for the project, which will also yield a little commercial space, bike repair shop, art gallery/studio space and a child care area across the building's ground floor, the budgeted cost to develop the 157 dwelling units – a mix of 32 studios, 36 one-bedrooms, 73 twos and 16 threes, which will be managed by BRIDGE Housing and be made available to households earning up to 60 percent of Area Median Income (AMI) – is roughly $737,000 per unit.