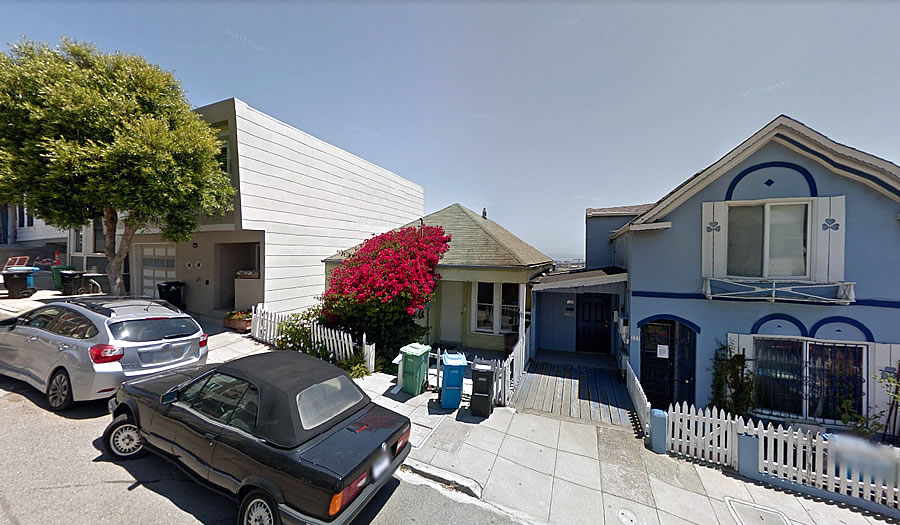 The one-bedroom Bernal Heights home at 121 Gates Street was seriously damaged by a fire back in 2016, after which its entry was fenced and secured from those attempting to trespass.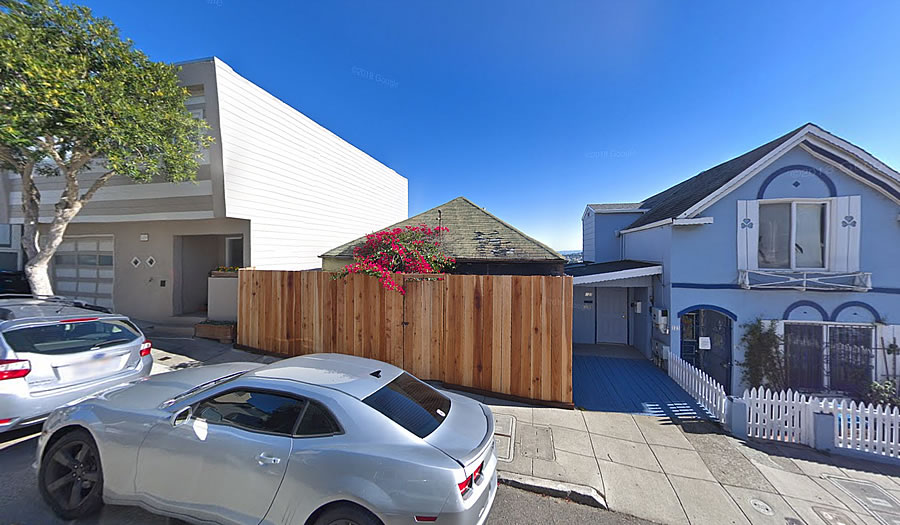 Nine months ago near the end of 2017, the property traded hands for $700,000. This past June, plans to gut the home's interior and "repair" its exterior were approved and issued "over the counter" by Planning, without a required hearing or Conditional Use Application (CUA) for demolishing more than 50 percent of the existing home. And as 121 Gates now appears behind its fence and gate: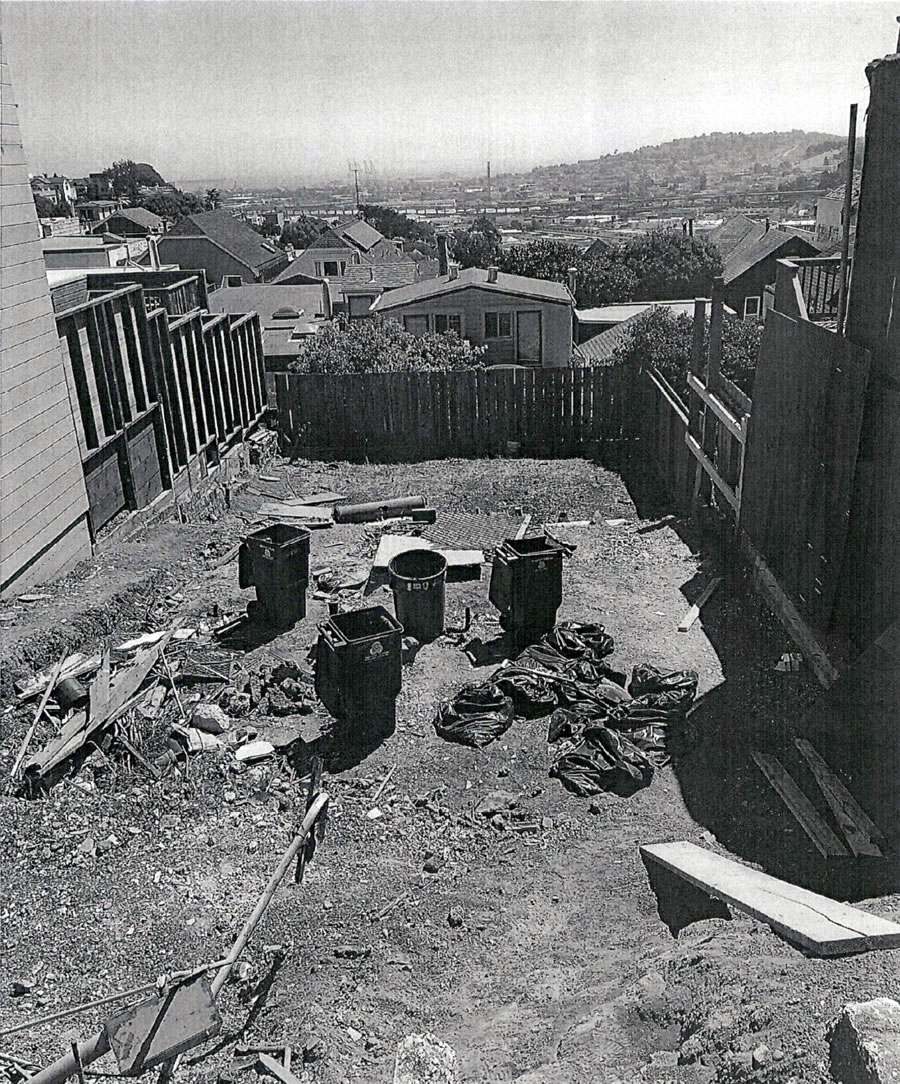 Having been flagged by way of anonymous complaint two weeks ago, a formal Notice of Violation has been issued, the aforementioned permit has been revoked, and all new plans and permits will now need to be requested, heard and approved.
But as the aforementioned violation has been deemed by the Department of Building Inspection to be work "exceeding the scope of [its] permit," versus working without, the potential penalty for having been caught is likely to be less than a quarter of the penalty than would have been otherwise (potentially) assessed. We'll keep you posted and plugged-in.