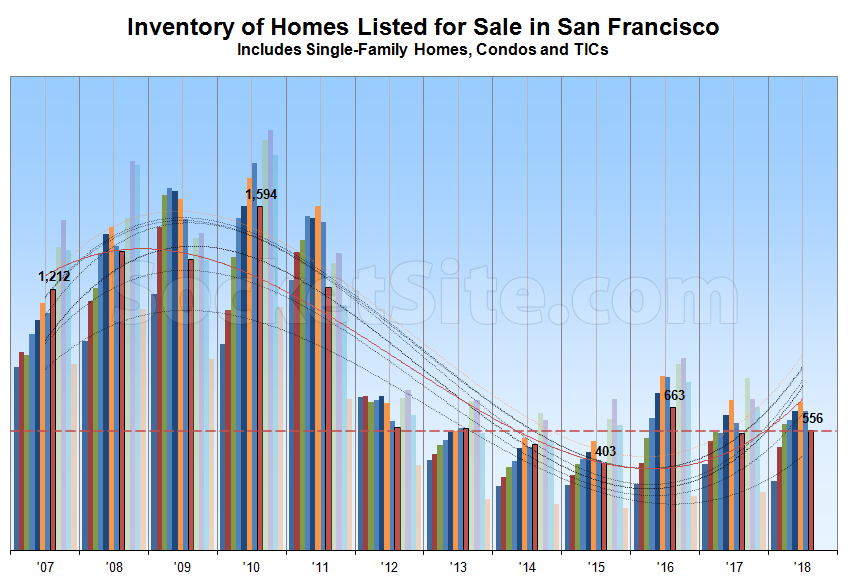 While the number of homes listed for sale in San Francisco has ticked down 16 percent since the middle of July with typical seasonality in play, there are 3 percent more homes on the market right now (555) than there were at the same time last year (540) and 39 percent more than in the middle of August back in 2015 (400).
And once again, it's actually an increase in the standing inventory of single-family homes (210) versus condos (345) which is driving the overall rise, with 18 percent more single-family homes on the market today versus the same time last year and 5 percent fewer condos, totals which don't include the vast majority of new construction condos for sale across the city (the inventory of which has been hovering around 550 with the recent opening of the sales office for The Avery).
We'll note that the average list price per square foot of all the San Francisco homes that are currently in contract has just dropped below $900 for the first time this year versus an average of closed to $930 per listed square foot in the first half of 2018. And if typical seasonality patterns hold, expect new listings and inventory levels to jump in September.