Purchased for $925,000 in September of 2013, 338 Spear Street #26G, a 807-square-foot, one-bedroom "with a coveted floor plan" at the Infinity resold for $1,175,000 in June of 2015, which was $20,000 under asking and roughly $1,481 per square foot.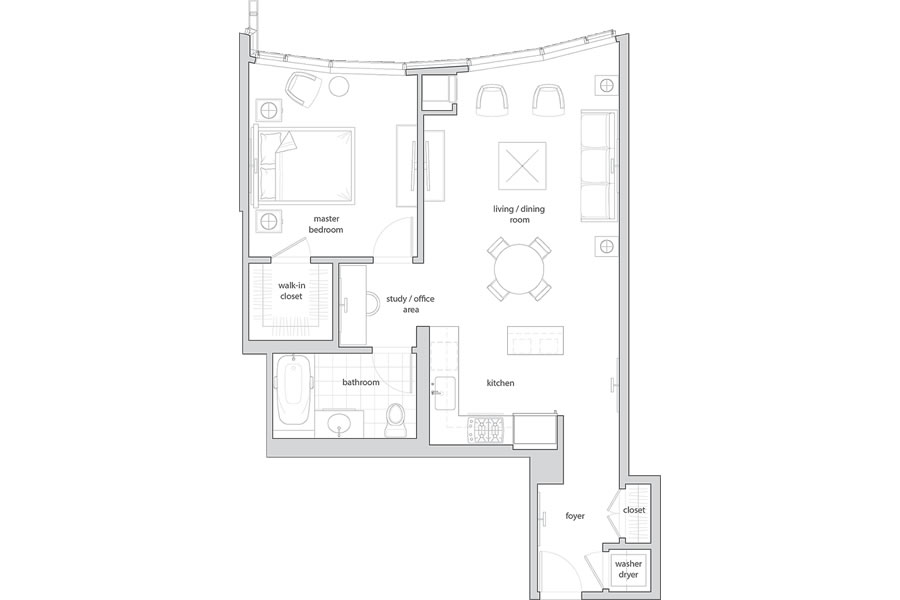 The 2015-era sale represented total appreciation of 27 percent, or roughly 14 percent per year, for the unit on an apples-to-apples basis from 2013 to 2015, back when short-term holds and flips were somehow still paying off.
And today, 338 Spear Street #26G is back on the market and priced at $1,099,000, a sale at which certainly wouldn't be cheap at $1,362 per foot, but it would be 6.5 percent cheaper on an apples-to-apples basis compared to mid-2015.
If you think you know the market for condos in San Francisco, now's the time to tell.