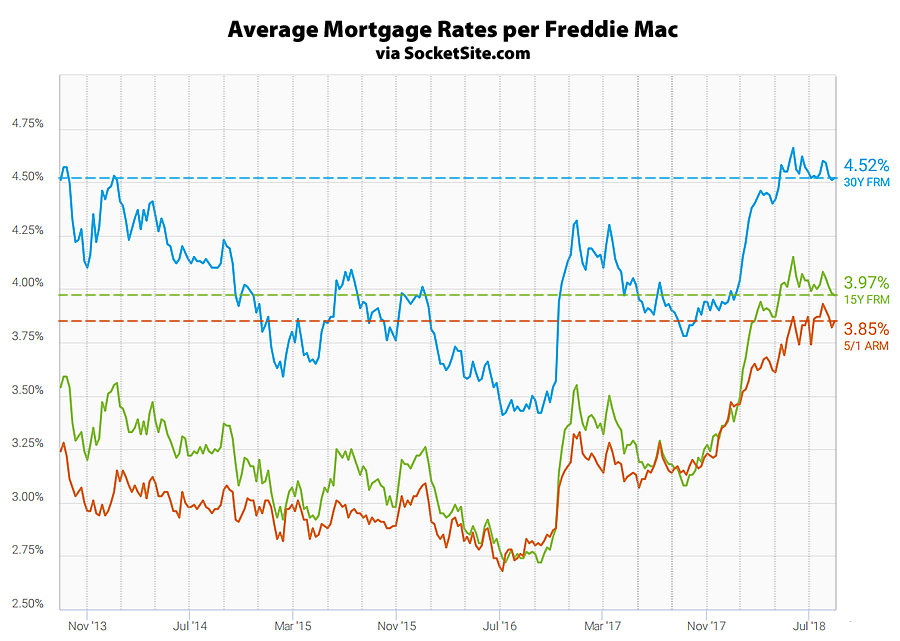 Having bounced around a narrow 15 basis point band over the past four months, the average rate for a benchmark 30-year mortgage has been hovering around 4.5 percent over the past couple of weeks, which is 70 basis points above its 3.82 percent average rate at same time last year and within 14 basis points of the seven-year high of 4.66 percent which it hit in May, according to Freddie Mac's latest Mortgage Market Survey data.
At the same time, the average rate for a 15-year fixed mortgage is hovering around 4 percent, which is 85 basis points above its mark at the same time last year, and the average rate for a 5-year adjustable is current 3.85 percent, which is up 3 basis points over the past week and 71 basis points higher on a year over year basis.
And according to an analysis of the futures market, the probability of the Fed rolling out a rate hike in September is now running around 96 percent.