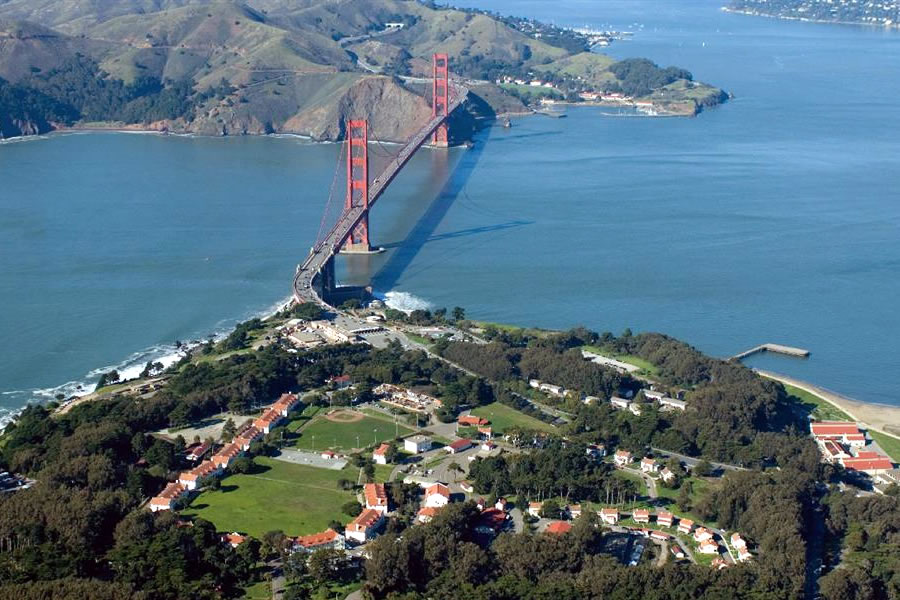 The concept proposals for redeveloping roughly two dozen buildings in the Presidio, buildings which are spread across 30 acres near the Golden Gate Bridge and comprise Fort Winfield Scott, will be presented and formally reviewed by the Presidio Trust's Board of Directors on Thursday, September 27.
As we first reported last month, the Trust's staff has already completed a preliminary review of the nine concepts and unofficially narrowed its recommended field to three: OpenAI which is backed by Sam Altman, Elon Musk and Kilroy Realty; the Epicenter for Climate Solutions, backed by the California Clean Energy Fund and EPIC Institute; and the Campus for the Fourth Industrial Revolution, which is back by Equity Community Builders and World Economic Forum.
If the Presidio Board follows the recommendation of its staff, a formal RFP is expected to be issued to the three (or more) finalists in either October or November, with a target of identifying which proposal(s), if any, to accept at a Board meeting in the first or second quarter of next year.
Keep in mind that the projected cost of renovating and restoring Fort Winfield Scott's historic buildings, landscapes and infrastructure, which the winning team will need to foot, has been estimated at around $200 million.
We'll keep you posted and plugged-in.