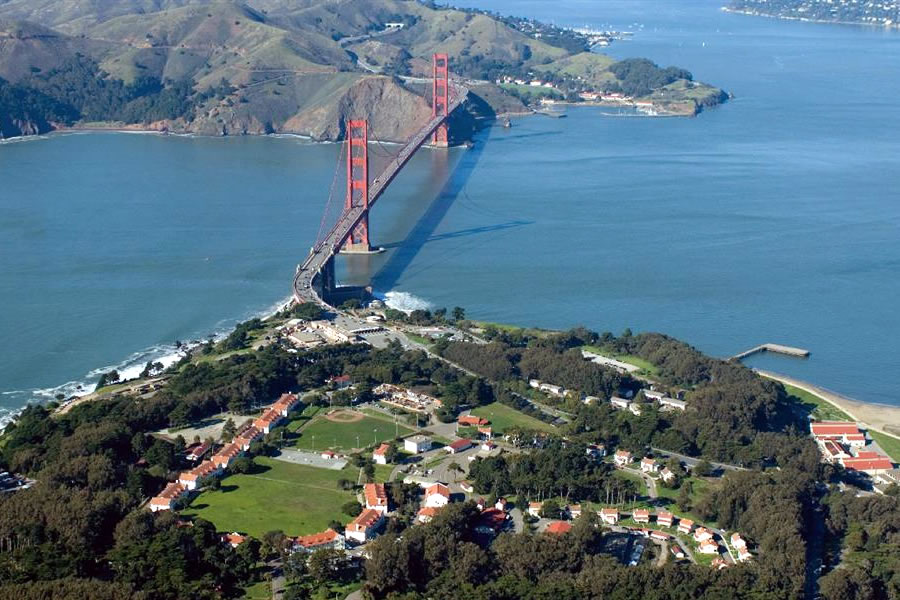 The Presidio Trust has just completed their preliminary review of the nine (9) concept proposals for the redevelopment of the roughly two dozen buildings spread across 30 acres of the Presidio that comprise Fort Winfield Scott into a "Campus for Change" and has narrowed the field to three (3) proposers which the trust is recommending be invited to participate in the second round of the selection process.
While WeWork's proposal didn't make the cut (nor did the proposals from the John Stewart Company, Star Alliance, the Seneca Family of Agencies, the Concrete Preservation Institute or the Renewable Nations Institute), the proposed OpenAI campus (which is backed by Sam Altman, Elon Musk and Kilroy Realty) is one of the three recommended finalists along with the Epicenter for Climate Solutions (backed by the California Clean Energy Fund and EPIC Institute) and the Campus for the Fourth Industrial Revolution (Equity Community Builders and World Economic Forum).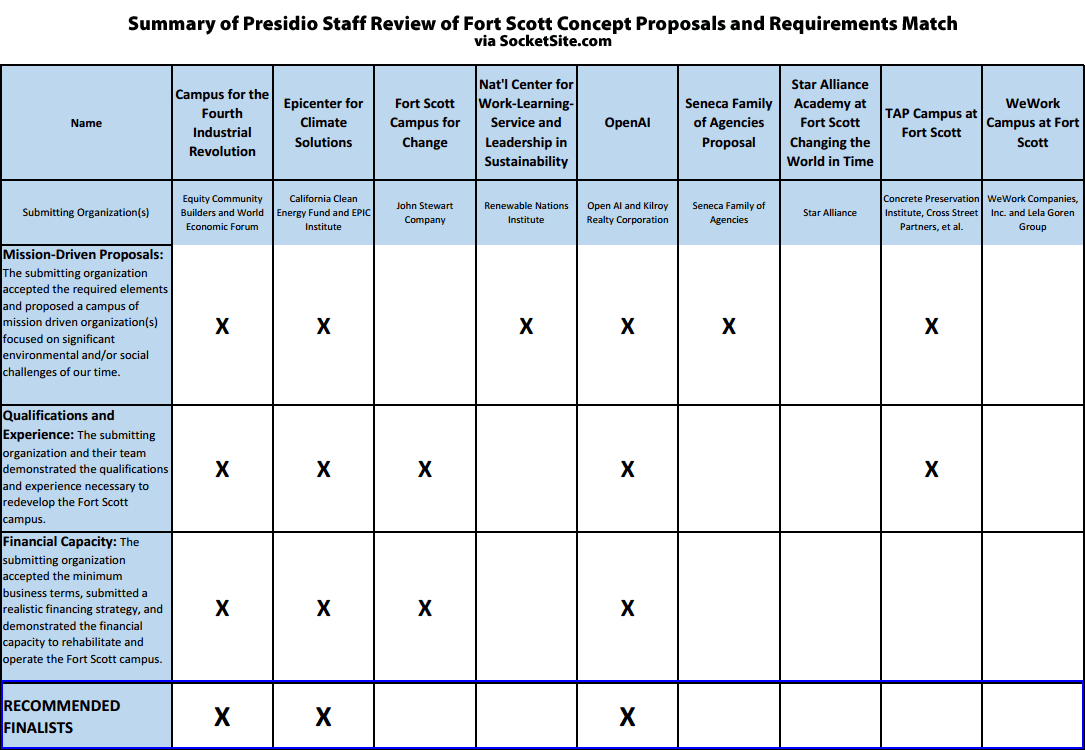 If the Board follows the recommendation of the Trust's staff, a formal Request for Proposals (RFP), which would be due in mid-January 2019, is expected to be issued to the three finalists by September 3 with a target of identifying which proposal(s), if any, to accept at a Board meeting on March 28, 2019.
OpenAI's proposal calls for a center dedicated to research and advocacy related to the potential and challenges of artificial intelligence, with office, laboratory, recreation and food service space, along with housing for visiting researchers, interns and scholars.
The Campus for the Fourth Industrial Revolution would host non-profits, technology organizations, academics, and others "to address the effect of accelerating technological innovation on human needs," with a mix of office space, educational facilities, food service and lab space.
And the Epicenter for Climate Solutions would be "a workplace and convening center to study climate change solutions focused on reducing energy use and lowering carbon levels around the world," and perhaps closer to home, with workspace and lodging for start-ups and non-government organizations.
We'll keep you posted and plugged-in.
UPDATE (7/20): Due to a death in the family of a board member, the board meeting scheduled for July 25, at which the board was to make their formal decision as to which of the Concept Proposals for Fort Scott would be invited to advance, has been cancelled. The decision is now slated to be made on Thursday, September 27.