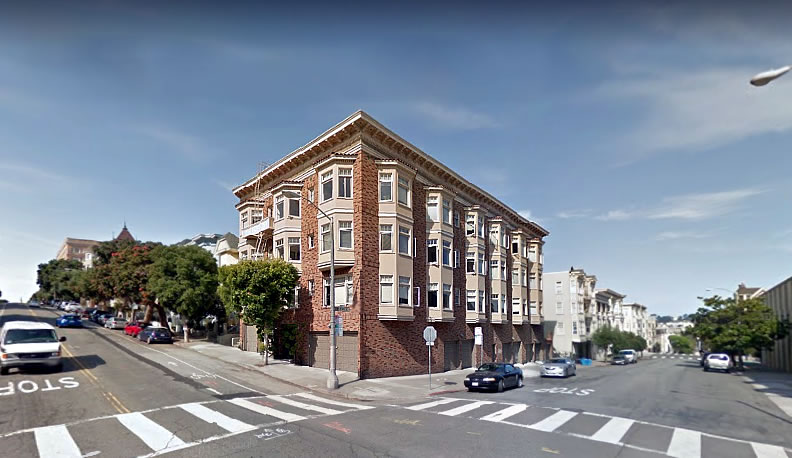 As we first reported back in June, plans to remove ten of the eleven garage doors and parking spots at the base of the existing twelve-unit building at 1100 Fulton Street, across from Alamo Square at the intersection of Pierce, are in the works.
And as proposed, the ten openings would be filled with matching brick, wooden windows and paneled doors, resulting in minimal changes to the form of the building without removing any existing character-defining features or materials, and behind which six new accessory dwelling units would be constructed, including four one-bedrooms and two twos.
Down the street, the Third Baptist Church of San Francisco sits at the corner of Pierce and McAllister. And the church has now requested a Discretionary Review (DR) of the aforementioned proposal by Planning, seeking to have it stopped.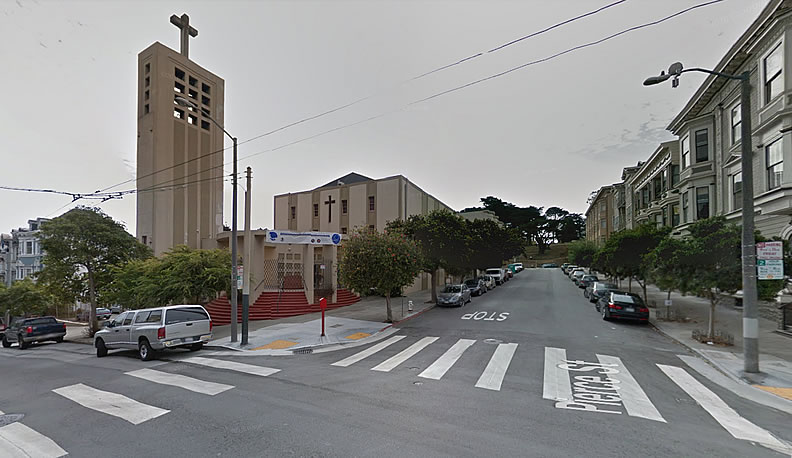 According to the filing, the church is concerned about aesthetic impact of the changes to the historic building. But also cited, as ten off street parking spaces would be eliminated, and residents in the new dwelling units would likely bring a few new cars to the neighborhood, the project "would adversely affect traffic and parking," impacting the church's congregation whenever a service was being held.
We'll keep you posted and plugged-in.