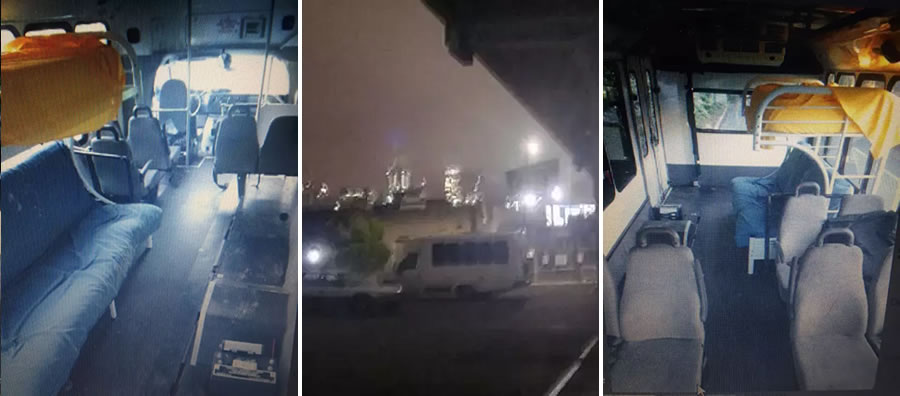 According to the host's profile on Airbnb, which has been "ID Checked," he's an "Interior designer for tech elite."
And while past listings for his "SF Batch Pad by bars," or "Stationary [SoMa] pad…on private property," have noted that said pad is a (shared) bus, according to a recent review, the bus pictured is not the bus to which one is given the access code.
Apparently, the bus is actually a van, "many of [its] windows [are] broken out," it's "full of flies" and the "keypad" is a combination lock which secures a chain across the van's doors. Or as succinctly reviewed by another Airbnb-er from Germany this month: "stinky place do not book."
Oh, and according to an ongoing investigation by San Francisco's Office of Short-Term Rentals into the pad, which has been listed multiple times with a fraudulent registration numbers on Airbnb, the bus/van appears to frequently squat on a Caltrans-owned parking lot as well.
Then again, it has been listed for under $50 a night. Welcome to San Francisco.