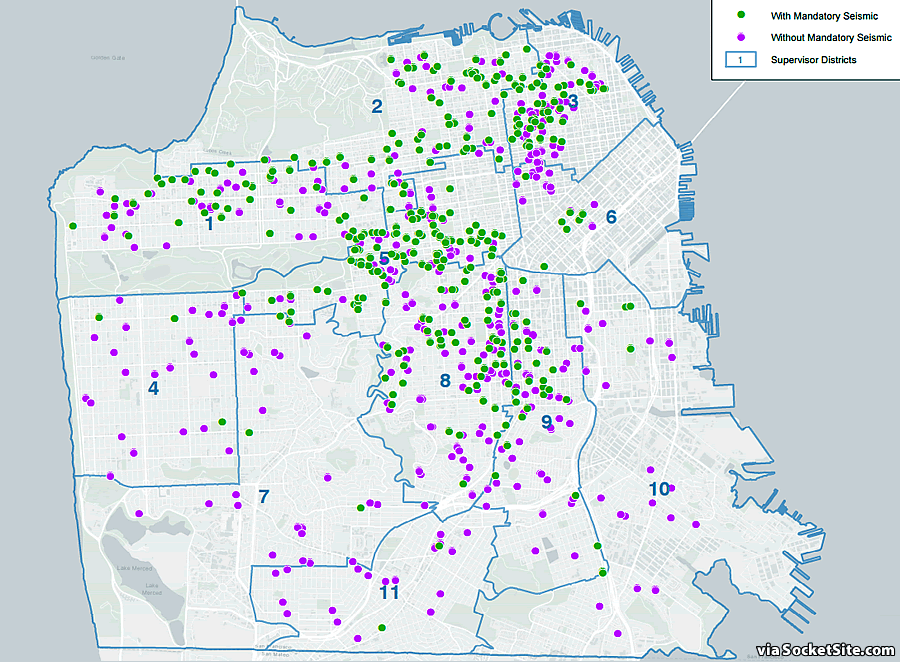 Discretely enacted in 2014, rolled out across the entire city in 2016, and expanded to increase flexibility for the inclusion of single-family homes in 2017, San Francisco's Accessory Dwelling Unit (ADU) program has so far resulted in 691 applications for building permits to legally add 1,244 ADUs to existing structures throughout the city as mapped above by Planning, roughly half of which (54 percent) have been filed in conjunction with a required seismic retrofitting project.
But of those applications, only 179 permits for 306 ADUs have been issued. And only 28 ADUs have been completed across the city to date.
That being said, 73 percent of all applications have been filed within the past two years, with 90 applications for 151 ADUs having been filed in the first quarter of 2018 alone. And based on Planning's audit of the permitting process, proposed amendments to relax the two Planning Code requirements "that persistently create challenges for adding ADUs, or significantly delay their approval," namely exposure requirements and bike parking standards, could soon be adopted.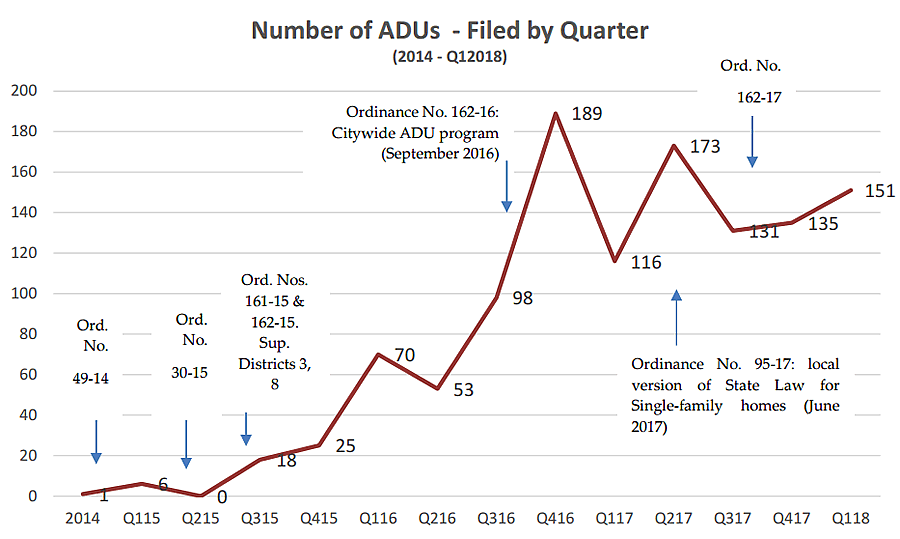 Based on applications, the most commonly planned ADUs are studios (averaging around 460 square feet) and one-bedrooms (averaging around 630). And in terms of the economics, based on 7 responses to Planning's anonymous survey of the 28 completed ADUs, market rents have ranged from $2,250 a month for a studio to $3,100 for a one-bedroom. Keep in mind that it's illegal to rent an ADU on a short-term basis (i.e., airbnb).