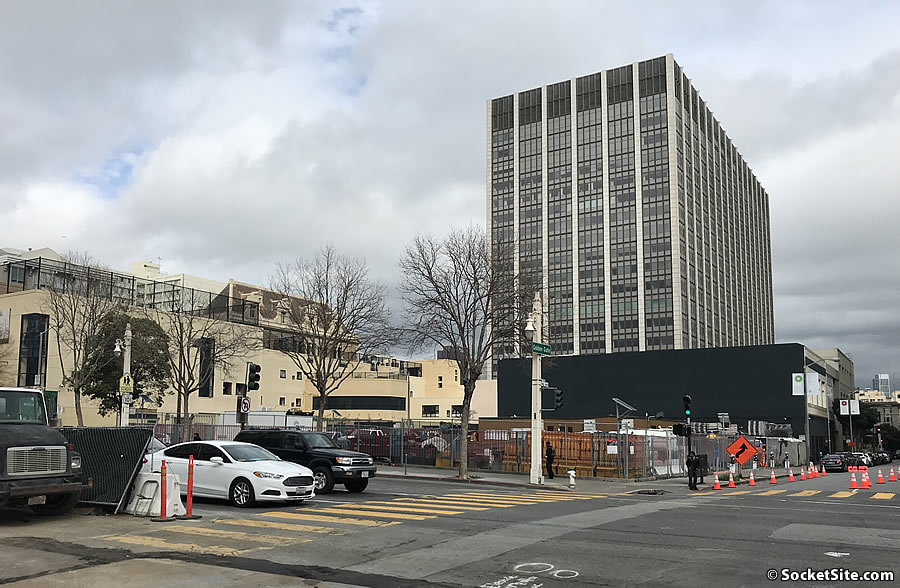 An appeal of Planning's findings with respect to the expected environmental impact of the proposed 168-unit apartment building with a mix of 78 studios, 54 one-bedrooms, 31 twos and one three to rise up to 130 feet in height on the northeast corner of Van Ness and Golden Gate Avenues, where a McDonald's had previously stood, has been withdrawn.
And as such, the proposed development, the off-street parking ratio for which has been reduced to 0.5 spaces per residential unit, could be approved by the City this week.
But once again, as the 600 Van Ness site is currently being employed as a construction staging area for the City's Van Ness Bus Rapid Transit (BRT) project, a project which isn't expected to be finished until mid-2020, at the earliest, the development isn't likely to be ready for occupancy until the second half of 2022 based on a projected 24-month construction period and assuming the project is financed and the ground is broken once the staging area is cleared.