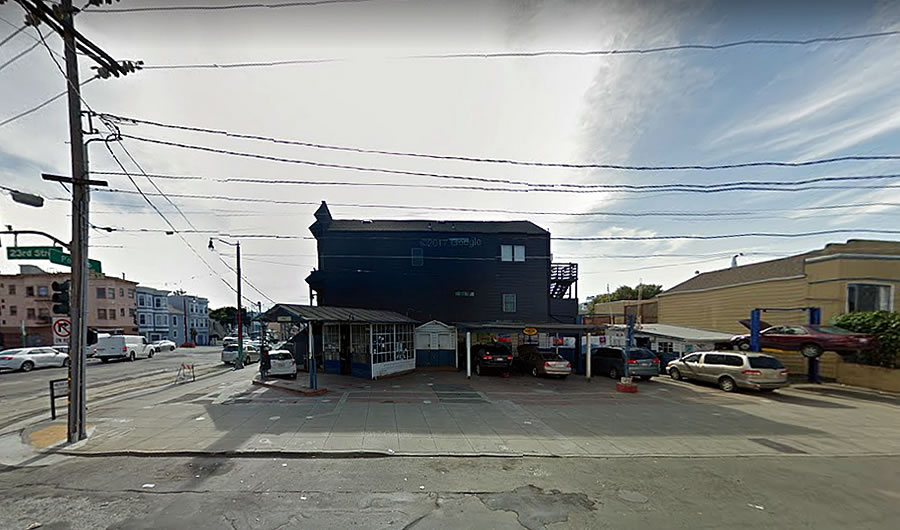 As we first reported last year:
Plans to redevelop the southwest corner of Potrero Avenue and 23rd Street, across from Zuckerberg San Francisco General Hospital in the Mission, have been in the works since 2013.

But having been built in 1925 and identified as a potential historic resource, the former gas station building and its porte cochere on the corner, which is currently home to the M Toich & Son auto shop, is a complicating factor.

As previously envisioned, the 168-square-foot structure was to be dismantled, restored and re-assembled atop a new three-story residential building to rise across the entire site, serving as the new development's sunroom. But those plans have since been abandoned.

And as newly proposed, the 168-square-foot structure and its porte cochere will be rehabilitated and remain in place, connected to a new four-story building to rise across the rest of the 1100 Potrero Avenue site with four new condos over four stacked parking spaces and roughly 670 square feet of ground floor retail space including the rehabilitated gas station structure.
And as newly rendered by Topetcher Architecture below, with one two-bedroom and three threes over 660 square feet of retail space and a four-car garage as expected, the revised plans for the 1100 Potrero Avenue project could be approved by San Francisco's Planning Commission in a weeks time.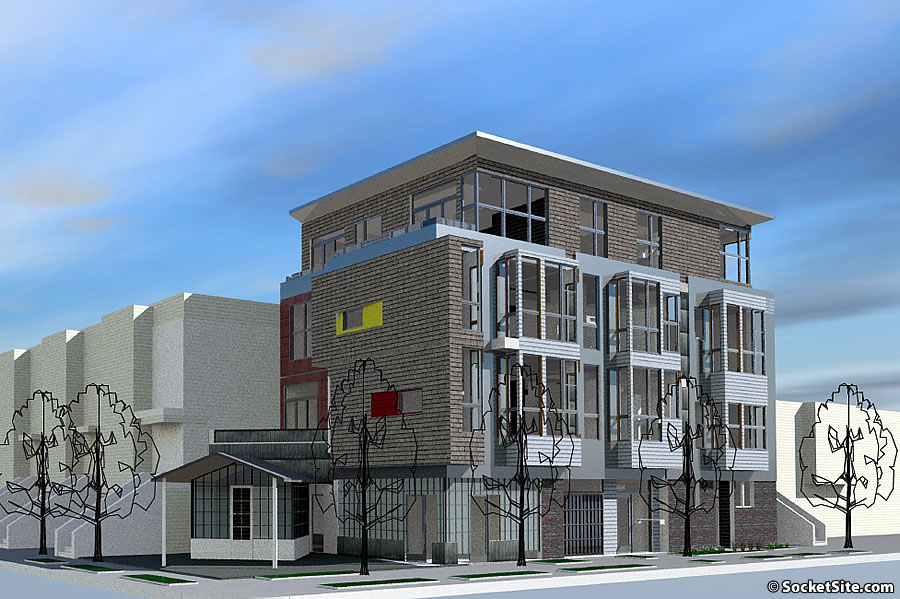 In related news, have we mentioned the bid to add the 10-acre Laurel Heights campus at 3333 California Street to the National Register of Historic Places?