Two adjacent units on the fourth floor of the eleven-story mid-rise component of San Francisco's leaning Millennium Tower development (a.k.a. the City Residences) were legally merged back in 2013 to create a single four-bedroom unit #401 which measures 3,814 square feet and sold for $5.3 million in May of 2014.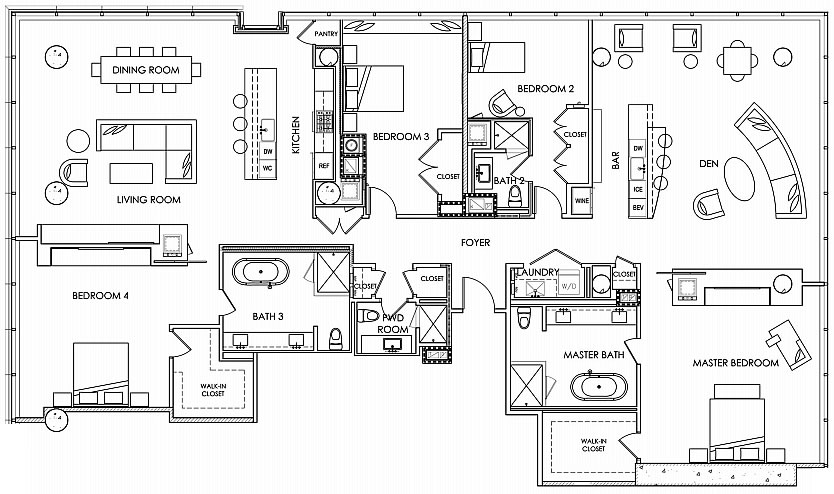 And having returned to the market priced at $5.995 million in March of last year, a few quarters after the tower's foundational woes became widely known, the sale of 301 Mission Street #401 has now closed escrow with a contract price of $4.66 million.
Keep in mind that the seller was offering financing "for qualified applicants" and Sterling Bank was offering loans with at least 50 percent down, according to the listing.