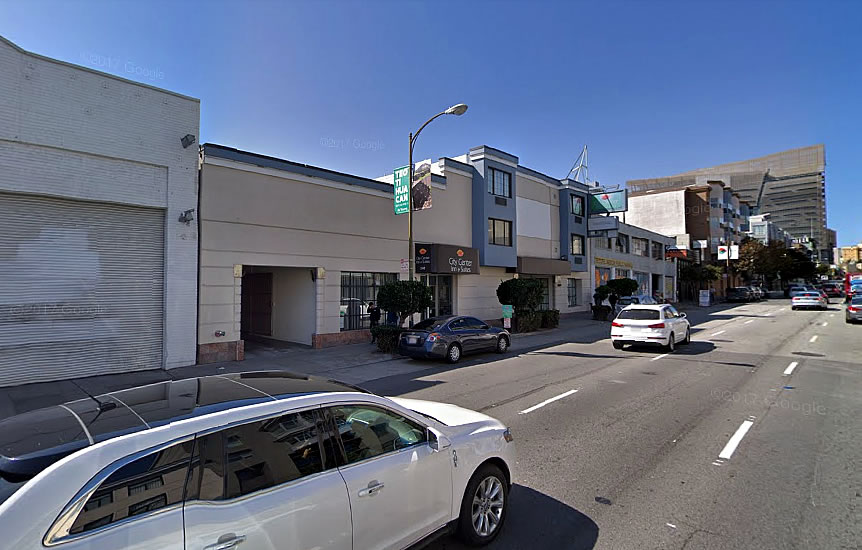 The 34-room City Center Inn & Suites hotel at 240 7th Street is now on the market with a $32 million price tag in Western SoMa.
While it might seem like an eye-popping price on a per room basis, the hotel sits on three parcels which stretch from 7th to Langton and total over a third of an acre. And the 240 7th Street site, which is two doors down from the proposed 20-unit building to rise on the former Rawhide Club parcel, is zoned for development up to 65 feet in height.
Plans to redevelop the site with a mix of condos, apartments and new 80-90 room hotel were quietly being explored a couple of years ago but were subsequently abandoned. We'll keep you posted and plugged-in.