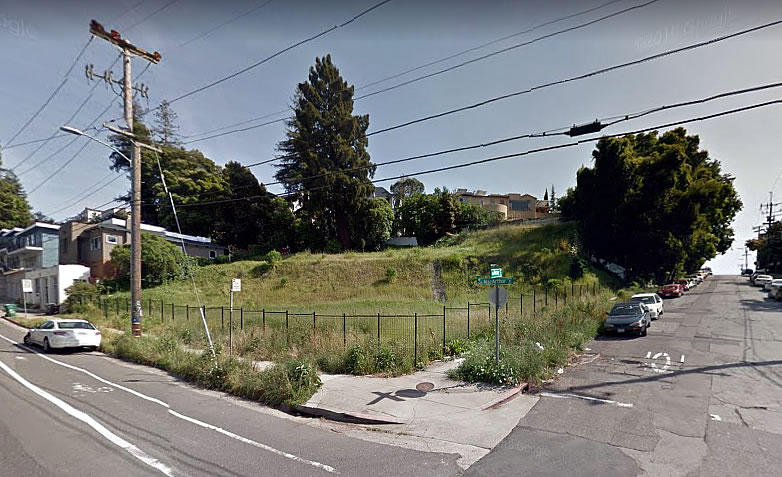 With false starts in both 1991 and 2002, at which points 34-unit and 32-unit buildings had been approved and permitted, and site prep had actually gotten underway but was subsequently abandoned, new plans for four-story building to rise at the corner of MacArthur Boulevard and Wesley Avenue, a couple blocks from Oakland's Lake Merritt and Eastshore Park, will be presented to the city's Planning Commission on Wednesday.
As designed by Kotas/Pantaleoni Architects for Yila Properties, which purchased the parcel from the former development team, the proposed "Lake House Development" consists of 25 condos, a mix of two and three-bedroom units ranging in size from 950 to 1,800 square feet, over a 33-car garage.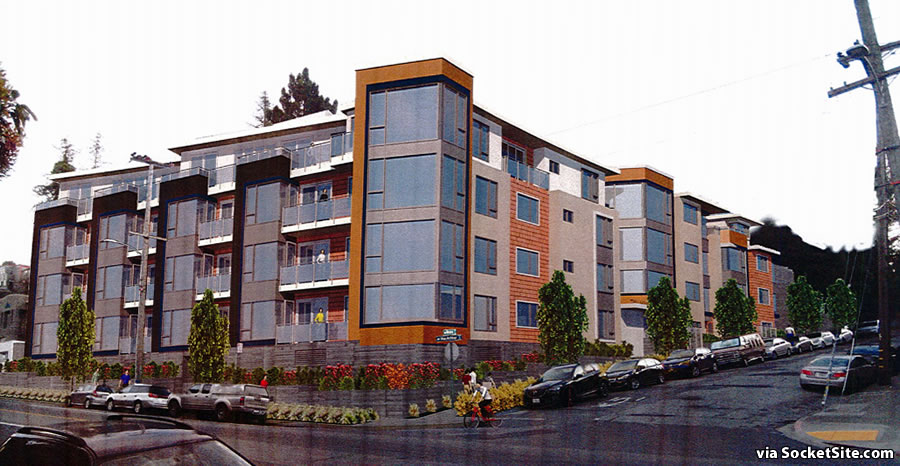 While the 20,500-square-foot Cleveland Heights parcel, which is principally only zoned for the development of up to 14 units, will need to be rezoned for the density of the development as proposed, Oakland's Planning Department staff is recommending the Planning Commission and City Council allow the 610 MacArthur Boulevard project proceed as proposed.
And if approved, the new project team will have two years to break ground or risk losing its entitlements, as has happened twice before following a period of exuberance.